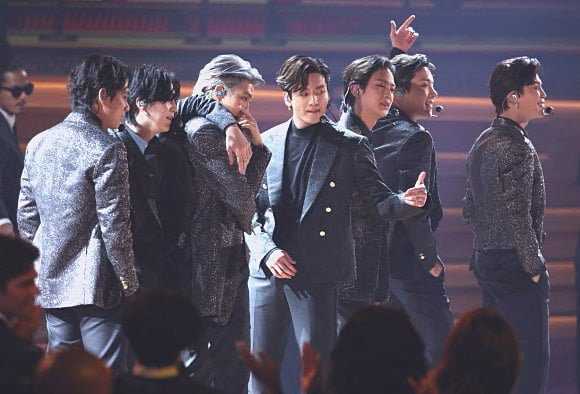 1. It's not a big deal that they didn't win , but it's a bit like the Grammys made use of BTS. BTS You guys are already the best!
2. I'm sure their track doesn't have a high musicality rating , but for a show which appears to be above any commercial thing, they actually employed BTS for commercial advertising.
3. I'm really annoyed at the moment. I'm annoyed that they appeared on stage, despite a sprain. We don't require the Grammy any more, so you should quit performing for them. They're doing it for fun.
4. The Grammys mostly used BTS. Don't attend and stop it.
5. I'm not sure what percentage of it was racist. How did they push the award to the final and then got ratings? The Grammys say they hate commercial music but they're being very commercial.
6. They aren't going to award BTS any awards but prefer to use them to promote the sake of hype and viewer ratings.
7. The way that the Grammys are acting is ripping me off. They had BTS perform at the beginning but then made them stay till the final ceremony to squander the ratings of viewers. They don't deserve their award now, we can just boycott the entire award ceremony.
8. I believe the most important thing is the fact that they were up for the best performance award but not for single of the year and they didn't get it?
9. The Grammys has always been biased towards idol-based groups, regardless of race due to the fact that they don't think there's enough musicality to their songs. It's like the way that the Academy does not award Marvel hero films. This makes you think about the reason Michael Jackson is so legendary as Michael Jackson was able fulfill all three of the categories of commerciality, musicality, and performance.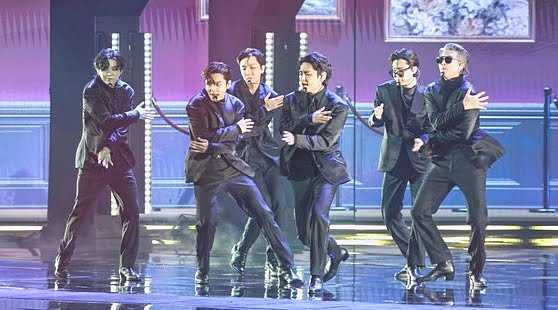 1. They're always in search of viewers' opinions with BTS by performing first, and then attend awards later.
2. I don't care if they do not take the trophy home, but it really annoys my itch that they're being utilized
3. Doja Cat win? Absolutely am in agreement with that. But to deliberately make an award which isn't any bonsang at all the way to the final stage such a way? It's obvious that they were doing it.
4. I've noticed that some people are using the opportunity of this to diminish BTS their achievements. However, let's acknowledge the fact that they were nominated for the Grammys for the second time consecutively is an accomplishment in itself. They had to compete against incredible competition, and I'm not upset about not winning. We're just angry since the Grammys always use BTS for ratings of viewers such as this. It's impossible to take for granted that they didn't win as evidence of their not being well-known or gifted as they were the top-ranked band in the last 10 weeks of Billboard already.
5. It's a holiday that they own
6. In fact, Katy Perry has been nominated more than 13 times over the past 10 years but not won a single award. The same goes for the Queen and Snoop Dogg. Also there is no way that Armies are going to slam Doja Cat as the winner of the.
7. We've already done enough. They won't award Asians regardless of the circumstances, therefore, let's stop asking to do this. I'm happy with what BTS has accomplished and they've accomplished enough.
8. Grammys could be a mess by using BTS for commercial use, however not recognizing them.
9. This isn't as if the Grammys is a world-wide music awards show. It's a small, regional American ceremony. However, I am very annoyed by the fact that they continue to use children for promotion purposes.
10. They might not have won however it's incredible that they've been nominated for a second time. I am happy for our Korean performers who have reached out to the world.
11. It's not like we'd offer Ariana Grande an ode to daesang for going to one of our Gayo Daejun? The Grammys are American and I believe they're very open-minded already , with the BTS position on Billboard with all! Instead, let's focus our efforts on investing more in the development of the culture of our country and our artists.