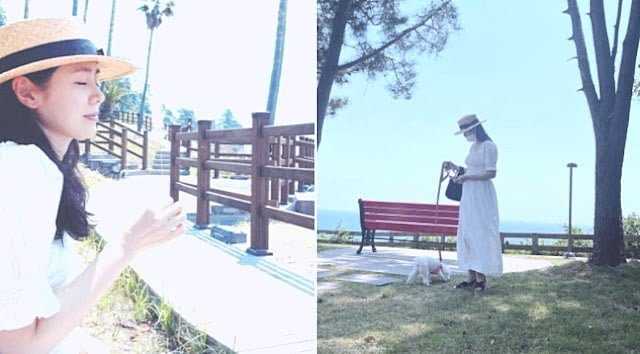 1. That comment was made by a netizen. It's absurd to say "congratulations" when one isn't sure. It's absurd to jump to such conclusions as that of hh Son Ye Jin.
2. If she isn't pregnant, it's completely offensive. If she doesn't bring it up first, it's disrespectful to say such things.
3. She is old enough to be able to have a baby.
4. It is impossible to control pregnancy. Don't rush to judgment by congratulating her. Imagine how distressing it would be for her to try but not conceive, and everyone around her was congratulating. Even if she is pregnant it's best to not stress her with too much attention at such a delicate time.
5. Where's the belly? That would also make me pregnant, I suppose.
6. It is extremely rude to assume that anyone is pregnant. It is incredibly rude to assume that anyone is pregnant.
7. These dresses have a tendency make your stomach appear larger than normal when they have a higher waistline.
8. It's so rude for her to announce she is pregnant before she makes any announcement. How could you think that? It's so stupid and brainless.
9. Imagine how ashamed she must feel right now, having posted a picture dressed in a dress with a hat and feeling confident enough to post it for the comments to congratulate herself on her pregnancy.
10. What if she is pregnant? What's the problem if she's already married?
11. Be mindful of your businesses. If they have any good news, they will share it. People have been arguing for getting married for a long time, and now they are arguing for having children.
12. Son Ye Jin must find it annoying that people talk about her belly when she isn't even pregnant.