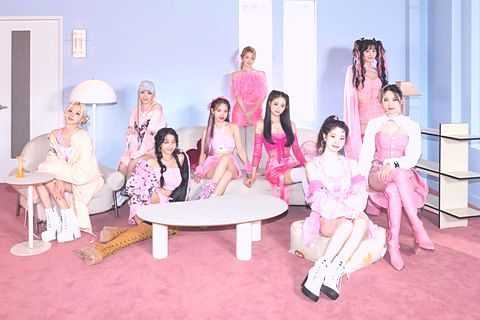 1. Twice is near the of their career, ITZY hasn't been growing in the last few years, Stray Kids has a fandom that has been lost within their own world We're not sure of how NMIXX will grow to.
2. Twice has been the Maginot group of girls. The following girl groups has been merely poor imitations from Black Pink. It's difficult to discern any of them from one another.
3. It's a signal for selling.
4. The majority of idols nowadays look so identical, I don't think there is any uniqueness.
5. The present JYP is able to stay afloat because of Twice. Their stock was worth 5,000 earned prior to the debut of Twice, and following the release of "Cheer Up was a huge success, they earned enough money to construct the building they are in now and the inventory is now 60,000 won.
6. It's so funny how people are calling these guys "tail end" when they're performing within Arena across the US as well as at the Dome within Japan. such sad lives you live.
7. Twice in the course of a lifetime.
8. Twice is the definition of love. Yeah!
9. You are free to make all the negative comments you like, but it won't impact the sales of their albums or their sold-out tickets to concerts.
10. Fan from a different fandom here. Thank you for your support, world-wide superstar Girl group Twice! Always shining.
11. From the time of ITZY JYP's music was okay for me to enjoy. But following that I've lost interest
12. JYP's market cap is more than double of the YG's. JYP remains quietly strong with little media attention.
13. I'm in agreement I think Twice were the Maginot group of girls. They're a real idol group with charming, sexy and nostalgic appearances. It appears that all the girl groups these days have embraced the look of a girl crush, but it's the same, and boring to look at.