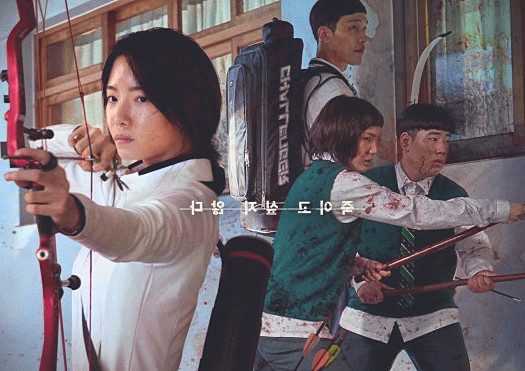 1. I would've thought it more impactful had it been kept short to approximately 8 episodes
2. I was more impressed than "Squid Game"
3. It was a pleasure
4. I thought it was a little too long, with 12 episodes
5. "Squid Game" told the entire globe about the debtors we owe "All of Us are Dead' informed the entire world about the school bullies we had.
6. The writing seemed to not be as compelling like 'Squid Game'. It seemed to be a bit odd to me that the zombies were not capable of breaking through windows, and that special operations soldiers weren't in a position to stop a man who was on the run. Furthermore, the majority of conversations are filled with swear words. The only thing I remember at the conclusion were swear words and blood.
7. I enjoyed it more than the 'Squid Game'. It was more than a basic zombie tale, but rather an exploration of many aspects about life. I was having a good time and crying during the whole thing. Friends, family It really made you take a moment to think about what's truly precious in your the world. The thought of my family and friends being portrayed in a zombie-like state broke my heart. u.u I'm sure this show is going to set records for the next few years. I never thought my heart would be so overwhelmed by such a heart-breaking show. It's not my style however I found myself being sucked into. It was a fight against all k-dramas. I loved the acting from an ensemble that didn't come from celebrities also. I'm looking forward to a new season.
8. I found the plot poor and was filled with swearing. I would rather watch "Kingdom"
9. The complainers who say the length of 12 seasons evidently not seen 'The Walking Dead"
10. It was enjoyable… however, the experience made me realise how good a storyteller Kim Eun Hee has been with "Kingdom". It's a very well-crafted storyline.
11. I absolutely I loved it. I've rewatched it multiple times and I'm still looking for more. I'm really hoping for to see a second season…
12. I'm not sure if it's always beneficial that our country is famous for its violent actions