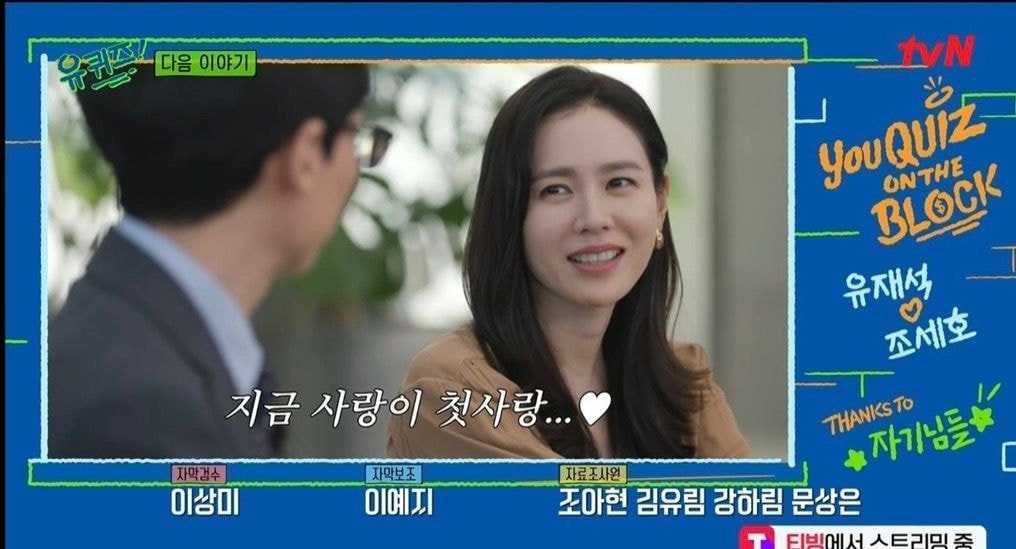 Son Ye Jin: My current love is my first love.
다음주 유퀴즈 손예진 나온다♡ pic.twitter.com/4NIODeP7dh

— 드라마광 (@runninga1one) February 9, 2022
1. Our Yejin Unnie has to be content
2. We would love to get married.
3. They look great together. Please get married
4. Daebak. Son Ye Jin and Hyun Bin look stunning in a pair!
5. Ah, I'm definitely going to go and watch it. She's so adorable and gorgeous.
6. I am so glad to see them interacting with Yuyu Unnie and be content.
7. Hyun Bin Are you skilled at fighting?
8. It's gorgeous, and I'm so in love with her look.
9. I envy Hyun Bin. Unnie is so pretty.
10. She's stunning. If I could be Hyun Bin I'd be over the moon!