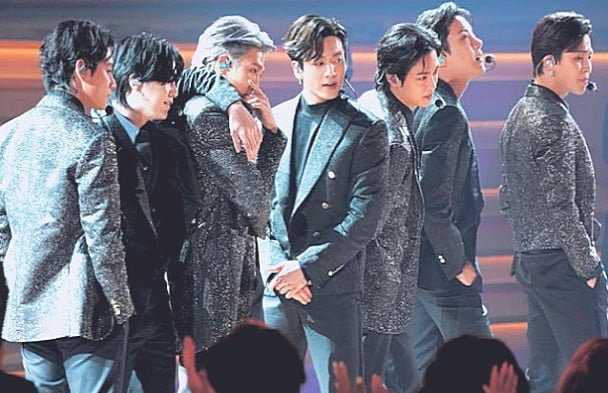 1. Did their agency lobby for the government? If they're seeking to be granted exemptions, arguing their economic value, then why should any of them serve in the military? What about the other people who have PhDs, why do they have to serve?
2. Is this country really anything better planned for the tax money we pay than to waste time debating which of these celeb clowns to the military or not? It's so ridiculous I'm just able to sigh.
3. People who are against the granting of exemptions to BTS doesn't mean they don't believe in BTS. We're not against benefits being granted without a set of standards.
4. Is it true that this mean that the National Assembly have nothing better to do than make decisions on such matters? What are the most important questions we should be keeping our attention right now?
5. At its core, BTS is a group made to make money. The fact that they've been recognized around the world doesn't mean that they can give them special privileges. Please don't implement something that could undermine all the soldiers in our country.
6. BTS… Just put aside any excuses and serve. When was the last time it made sense for you not to be a part of the service simply because you're famous? There's no reason to believe that you're singing for the country in particular. They're just stars trying to earn the most money they can… You're not heroes of war who have saved us from any harm! So serve!
7. I think that having them act as Dokdo security would be the most effective solution… It will be able to tell the world that Dokdo is a part of.
8. They became musicians to earn money… And do they seek exemptions for being well-known for their work? And what about celebrities who are from Samsung or Hyundai? Similar logic must be applied to them .
1. A couple of years ago I'm sure BTS thought that serving was far in the future, so they believed that they would be able to serve when the time came to. However, now as they get older, they might be nervous being forced to put all the things you've accomplished in 18-months. I know what they're going through as I too enlisted late in my life and did not want to be drafted. Most Korean guys are recruited during a period in their lives where they've barely saved a dime or had a decent job. They're dragged down into the dirt and feel hopeless. But , at the very least BTS has made as much money and glory as the rest of us. remainder years in the luxuries of life? Life after service is more extensive than your life prior to it. Don't taint your image over 18 months.
2. They're working towards the career they've always wanted and earning top-of-the-line money and living a happy life… what's the reason do they need to be given benefits on top of this? Aren't they already adequately compensated for the esteem they've brought to the country?
3. BTS has brothers in the BTS who already served. I am confident that them and the National Assembly to not make an unpopular decision like the decision to grant BTS exempted status. Don't let go of all the things you've put into it and simply serve for one year.
4. Yes, you have to serve
5. Please, please serve… the idea of granting BTS benefits is basically similar to granting their members special perks