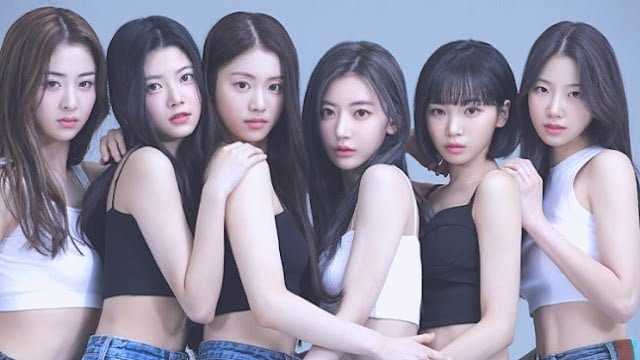 1. The fact is Kim Garam was penalized with disposition number 5 by the School Violence Committee. The decisions are made when the committee is able to involve police and other agencies to thoroughly investigate what transpired. This is the reason I am unable to believe Hybe's declaration released today that claims Kim Garam did not commit any physical violence in school. I believe it is imperative that the committee on school violence should to make public all the evidence provided and includes any evidence that documents her abusive language to expose the truth.
2. The agency she works for must think the school committee on violence is a joke? They believe the ruling was a joke? Was she just supporting her friends? Take a look, folks. If she was the one who initiated the incident of the gang or a co-conspirator it's evident that she was not in the right and why would anyone continue to defend her? If she had not gone this far then the school's violence committee wouldn't have ever been able to decide on an order #5. Get up and leave the fields. The school was also unsure what to do about her and was forced to refer her over to an office for education in which the ruling was taken. The agency is talking as if the school's violence committee is a local PTA organization with no significance.
3. The agency has been serious about releasing an announcement that doesn't sound rational. Does anyone recall the school scandal from last year, when the junior high school student from Yangsan put a cigarette tab into the mouth of a classmate? It was found to be a disposition number 4… but Kim Garam was ruled as the 5th? It's a joke. Her agency is not revealing anything that could be a source of incrimination for her.
4. Hybe is currently inflicting another round of violence against the victims at this moment
5. You can just get her out. There are too many rumors, and numerous scandals.
1. Kids… have gentle lives. Be aware that if you cause someone else to cry, there will be an occasion when you be crying tears of blood.
2. Hybe has issued a new statement that claims she was punished by her brother for offering help to him, however they've not spoken anything about her case being considered a disposition number 5. The statement claims that she did not engage in any act or word of violence, so how did the victim manage to have a case before the school's committee on violence open against her? You can't open a case without having evidence to prove it. Do you really think Hybe really believe that the school officials, police officers, and school staff involved, and the police could not discern who the actual victims and perpetrators were in this particular situation?
3. Why is it that Hybe become involved in controversy with each girl group that they send out?
4. The result is what you sow.
5. #5 is the most sever among the poor. Many schools will look at the fact that students have a bright future and will continue to rule on #3 because #5 is to your record and can make it harder for you to attend university or get a job.
6. Schools are known to attempt to minimize decisions in school violence cases which is why they seldom issue anything more than a 4. Five indicates that there is evidence that the violence was serious. The idea of allowing someone with this background to become a star is basically giving a free pass for other perpetrators of school violence that are out there, and encouraging them to continue committing violent acts. We must show fair rules and consequences so that children are raised with the right thinking.
7. It's shameful. In the present time and age was she thinking what would happen if she became a star?? Is she insane? ?
8. A ruling of a number 5 even though she claims to have assisted her friends does not make sense. She was in fact a collaborator.
9. Soojin might have gone, But (G)I-dle is doing great. Stop making others suffer and make the decision to let her go now…
10. So Hybe believes they're above the education office today? ?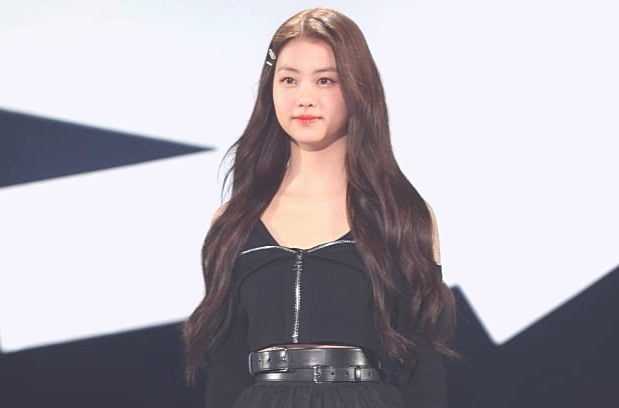 1. What a joke!
2. This is like saying I was drinking alcohol and got behind the wheel, however this isn't drunk driving. be covered… What is the reason for her agency doing this? Yu
3. A dog might even have a laugh at this.
4. Pfft… puha kkkkkpuhaha kkkkkkk pppfffffffft kkkkkkk puhahaha!! !
5. What is their latest rant?
6. She is, in fact, the cause of the problem. Her organization must be stopped. Being adults they ought to be able to distinguish right and wrong, and they're hurting their victims even more by acting like this. I am so disappointed with themEvil will never prevail justice, so let's watch what happens.
7. Fried chicken won't make anyone obese, is this what they're saying? I'm akkkkkkkkk
8. How do you be the #5 rule while "helping" your friend…
9. I've never heard of a situation that ruled someone an inflictor for just helping an acquaintance… I'm sure it's a pity.
10. It's better to acknowledge and apologize now… At the very least there's nothing else to say. Sigh
1. How can a victim be ruling as disposition #5?
2. How can their company not comprehend this… Do they realize that they're merely tarnishing BTS their image the more they bring this up? If the allegations of violence are authentic, she's the culprit. It doesn't matter if she's victimized or not. She was a perpetrator in school violence. That's it.
3. If they're that insistent on her innocence and therefore, they ought to sue the school's committee on violence. Also, they should clarify the circumstances that led to her receiving an '5' disposition. You can't cosplay as a victim now.
4. Hybe-ya Get up! …;;; because you're one that has caused suffering to victims, and you speak about the extent of "hurt" she is; do you have any shame? As if it's not enough that she's not being praised by fans because of her.
5. I wish that idols and celebrities who have had a history of bullying at school were filtered out prior to the debut. It's a waste of time for the people who worked long and hard to get her debut.
1. Mental recovery is the goal her victim needs to be doing now.
2. Mental recovery, what a joke! kkkkkkkk
3. Mental recovery
4. Then why is it that you are the one who needs mental health recovery?
5. It's a bit annoying I'm seeing her removed from the group.
6. Her agency is actually acting as a second bully at the moment.
7. Wow… I'm so sorry for other members. It's been a little long since they came out.
8. Wow! What an awful load of bullsh*t
9. Ugh, kick her out now. Is she the daughter of Bang Shi Hyuk or something? ?
10. A #5 disposition can't be readily available to just anybody…
1. Garam-ah! Look at what a blunder you're creating for the people who have been affected and to your own members?
2. If she is able to provide any information to any degree, she should be able to go
3. It is all because of you. the agency and its members have suffered… Think of this as a punishment for your actions
4. What else is there to do other than do they have to do other than Oh, kkkk!
5. I have never been able to be a part of the group due to her. Stop affecting others and quit now!
6. The members are now affected by her. KKK, please hurry up and go…
7. What a fantastic problem, please go away
8. The poor , the disadvantaged are all a result of one individual…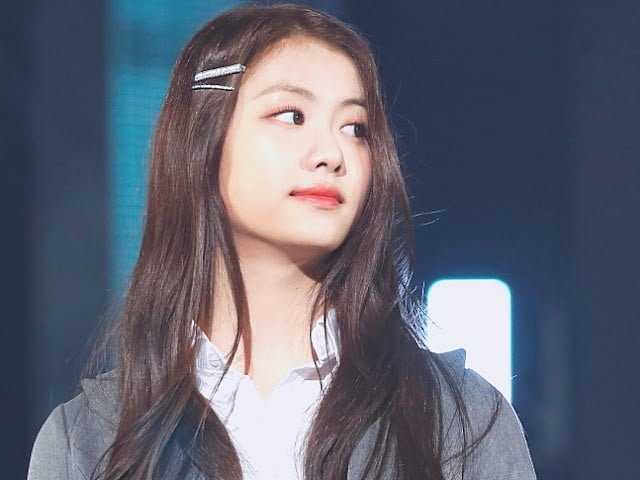 1. I was an active member of the school violence committee I'd want to make it clear that the committee's purpose is not to have a sole purpose of shaming students. Therefore, it is very rare that a verdict is handed out unless the person really was the primary culprit in the incident.
– It's true. Schools continue to take responsibility for those who are judged to be offenders and consider them children who are able to recover, so they seldom issue a ruling that can leave an impression on their record… To her to be granted this ruling implies that she wasn't just the perpetrator of that violence, but also of violent violence too.
– I've heard that simple ostracizing a classmate seldom is a top priority.
– In reference to this an example, a junior high school student who gave an ashtray from a cigarette to a classmate was found guilty of to be #4;
– The rulings of #5 are typically made by a judge in the court
2. I'm sure that the #5 is with her throughout her life. I can't even imagine the suffering that her victim is suffering in the present. And I'm hoping that she is happier about the end result of this.
3. For the victim, build the strength. Do not let yourself be entangled in negative thoughts because of anger or regret. These negative feelings will soon fade away and it's your turn to enjoy happiness.
4. I'm almost thinking it's a blessing that she made it to the stage. It's because of her make her debut that she's now getting the ire of the general public. I'm hoping that her victim doesn't get too upset because of the whole thing and imagines it is the result of karma.
5. Hybe continues to claim that Kim Garam intervened to help her friend , and somehow, she was used as an act of sacrifice by the school violence committee , but they aren't aware that the committee isn't an unofficial local PTA who only hears only one side of the story or give out punishments randomly. If the disposition 5 is determined, it indicates that she was involved in the incident, regardless of the fact that Hybe claims.