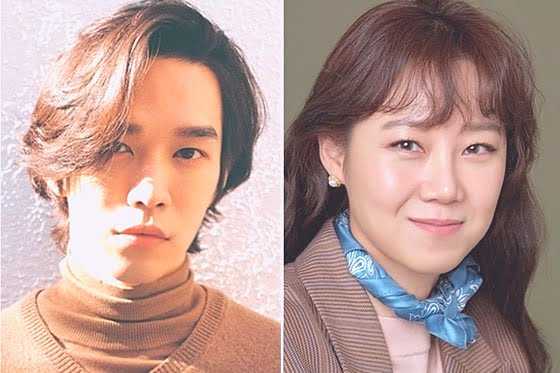 1. Literally no match between them.
2. She's wealthy, but it's not as if she's a grandma. she's still beautiful and charming What negatives are to be said about this love affair? Yes, a 10-year gap in age isn't a lot and they're both adults. There's no reason for me to force people to praise them, but there's no reason to look at them with a biased eye also.
3. What is the difference from men who are wealthy and powerful choosing to marry younger women? Check out Im Chang Jung, he's divorced and has three children but he was still wedded to someone that was 18 years younger than him.
4. I'm not sure who this person is.
5. If they're romantically involved and have a great relationship, age should not be a concern for us. It's not criminal.
6. Gongvely is believed to be of the same type of
7. What is it that makes the ajusshis getting so riled up over the comment section? It's not just you who are obsessed with dating younger women, too.
8. A lot of women are getting married younger males.
9. Ryu Seung Bum has an individual look, and it is apparent that Kevin Oh has a unique look. Kevin Oh guy has a distinct look too. It seems like she has some sort of look.
10. They appear like their aunties and nephews. With Im Chang Jung as the Im Chang Jung couple, they look like father-inlaw and daughter-in-law. Age gaps aren't something that can be concealed.
11. Well. 10 years isn't an unpopular age gap. Im Chang Jung is divorced with three children and was able to marry an elite woman who is only 18 years older than his.
12. Gong Hyo Jin has quite the remarkable dating history.
13. Are you all going to put aside the notion that Kevin Oh is dating her to make money. He is actually from a very wealthy family.
14. The man is aged 32. He's got enough experience within the world of work to to make the right decisions on his own. This isn't a bad thing. gap in age. It's not as if she an individual; he's at a point that he's able to handle himself.