Note: This list posted on theqoo through dispatch verification.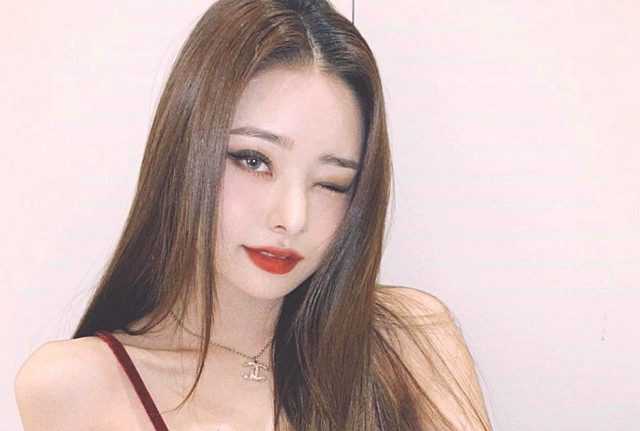 Originals
Chanel Classic (Silver Flap Bag)
Louis vuitton sneakers
Rolex Lady-DateJust
Chanel Fleece Scarf
Gucci net Corset & Skirt
Monclair padding
Louis Vuitton Padding & Dress
Chanel 19 Bags
Chanel Boy Bag (Red)
Chanel leather belt
Louis Vuitton Rings & Bracelets
Chanel Gabrielle Hobo Bag
Chanel beanie
louis vuitton bikini
Fakes
Chanel pink knit
Dior pink tube top
Van Cleef & Arpels Earrings & Necklaces
Chanel Mint Crop Tee
Chanel pink cardigan
Lady Dior Bag Medium Pink
Dior Oblique Saddle Handbag * Prepared by the costume team as a shopping prop
Mariner One Piece & Top T-shirt
Saint Laurent Dress
1. There are more original ones here and most of the luxury experts are crying because they are salty.
2. I'm sorry ㅠㅠ I wanted to kill a person so I rushed more.
3. The fake discussion is wrong and it seems that she has already been criticized enough for it. The important thing is that she used fakes to product videos and deceived the public which was not true.
4. There are many fakes, but there are also many original ones.
5. Original 58% Fake 42%
Most of the expensive ones seem to be original and even though I knew they were fakes, i currently know Dior bag on ads is also fake.
I was going to apologize and I'm self-reflecting, so I hope it doesn't overheat anymore
6. Didn't the luxury experts say that the Chanel bag was cheesy? Haha ​​it is revealed as original.
7. The world is so strange..
Does it have to be so deadly important for you whether someone else buys a luxury original or a fake one?
Is it touching your family?
8. Poor people… Poor Freezia… ㅠㅠ
9. I thought many were fake, but there are a lot of original ones.. If this is enough, stop now
10. I thought it was all fakesㅜㅜ Of course, that doesn't mean there's nothing wrong.