Do not write someone you consider beautiful and she must be someone who has captivated the world and represented beauty in a positive way.
"Hwang Shin Hye's stunning appearances that set off a pattern
Hwang Shin Hye, a computer beauty that has marked an important moment in the beauty industry."
"The Korean beauty symbol" Korean"
"Widely recognized as the most beautiful of the time, Kim Tahee"
"From 2015 to 2018, the beauty guru of the moment Kim Taehee"
1980: Hwang Shin Hye
1990 Kim Hee Sun
2000: Kim Taehee
2010: ?? ?
2020: ?? ?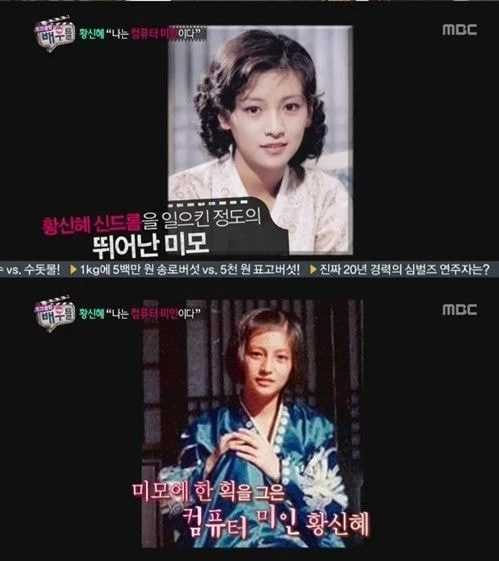 1. Suzy is indeed very pretty.
2. Whatever gorgeous they looked, no one could match Kim Taehee's influence… however, for guys it's Cha Eunwoo.
3. There's nothing.
4. Cha Eunwook
5. There are actresses who are pretty, but they aren't as powerful as her influence.
6. Sincere, I believe that there were some men who were representative (((in my view))) however, there's not a single person who has beat Tae Hye-Ji at the moment. Everyone is so beautiful that the average is going up, but no one really stands out.
> Like Park Bogum?
7. Suzy for 2010's
8. Suzy is beautiful Suzy is pretty and Han Sohee is pretty too. There are plenty of gorgeous female actresses, however I don't think they're on the same level as Kim Taehee.
9. Suzy for the '10's to me too!
10. There's no
11. Is it possible for idols to be in the first place?
12. There's no
13. Suzy for 2010
14. Or none, or Suzy? It seems like it's never been Kim Taehee since
15. None
16. There are many gorgeous celebrities today, but is there anyone who is golden like Kim Taehee who is also pretty simultaneously? I don't believe there's a traditional beauty that was like her.
17. I don't think there was anyone better than in the decade of 2010, I believe it was Yoona Suzy and Suzy were the most beautiful beauties along with others.
18. Nobody
19. I don't think there was anyone else on her height, but I believe that the most attractive moment is currently Han Sohee.
20. There is no one