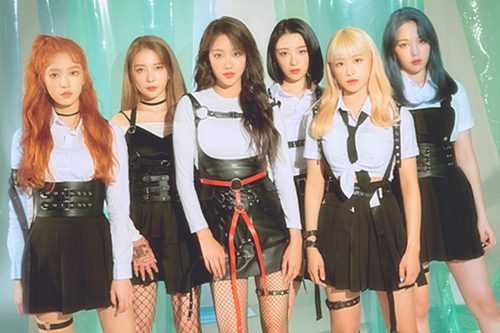 1. [+109] Stick them throughout all that struggling and so this…?
2. [+46]?? What in the planet, just how can they actually do this particular?
3. [+37] Insane, I was awaiting them while staying neutral…
4. [+20] Am I looking over this right? Where is the recognized statement… I wish the very best for Rachel and Chaekyung, however.
5. [+6]? At the very least provide us a reply just before you go
6. [+4] A disbandment isn't what we wanted
7. [+3] They should be crazy… would have made much more sense to disband them from the beginning, that which was the use of waiting until after they have all of the dislike?
8. [+21] I want Korea's witch hunting society will disappear. We cannot keep on destroying people's lives more than a single post this way.
9. [+1] The public 's penchant for witch hunting will be the true problem
10. [+7] DSP is very terrible at the jobs of theirs
11. [+21] The individuals worried concerning the disbandment = haven't purchased an April album
1. [+74] Looks what Lee Hyunjoo wanted has appeared true…
2. [+73] So sad about April ㅠㅠ cannot trust a single person managed to result in all of this… I do not understand how the other members are going to create new starts though I support all of them! Battling!
3. [+67] I am really sorry for them, simply how unfortunate.. ㅠㅠ
4. [+79] Lee Hyunjoo, that ridiculous ㅠㅜ
5. [+38] Lee Hyunjoo is legendary
6. [+49] I actually needed to discover Naeun ㅠㅠ we need to retturn to a team, April…
7. [+7] Hyunjoo ya, how is it feel? You gaslit the general public and destroyed the life of these members. It will make me angry to believe she's most likely giggling over this today.
8. [+41] This's what Lee Hyunjoo was looking. She understood their renewals have been coming and also decided to explode the scandal then. Trials will have a great 2 yrs and she chose the timing perfectly..
9. [+21] They had been directly in the timing of acquiring more famous… so unfortunate exactly how this happened
10. [+3] A bullying scandal for just about any team is going to ruin them permanently. It is just the fans that are aware that Lee Hyunjoo was in the incorrect but to anybody else who is not a fan, they will regularly be remembered as the bully group… There is no demand for the company to have them on.
11. [+11] Lee Hyunjoo actually killed a large amount of individuals with the scandal of her. April became disbanded, DSP got acquired by an additional company..
12. [+54] April was wrecked by Lee Hyunjoo.. No clarifications at many, very wrong for her to perform to individuals she previously used to talk about a stage with. I feel so dangerous for Chaekyung.. and Rachel.
13. [+27] What an unfortunate ending due to a single terrible member… I feel so dangerous for them, primarily Lee Naeun
14. [+47] RBW doesn't have cause to have them on. They generate zero income.
15. [+47] I believe we will get to discover Rachel and Chaekyung in some other groups. Lee Naeun is able to shift to acting. As for another members, they are not well known so they will most likely wind up streaming online or perhaps disappearing.