BTS Suga updates Instagram (Hanbok)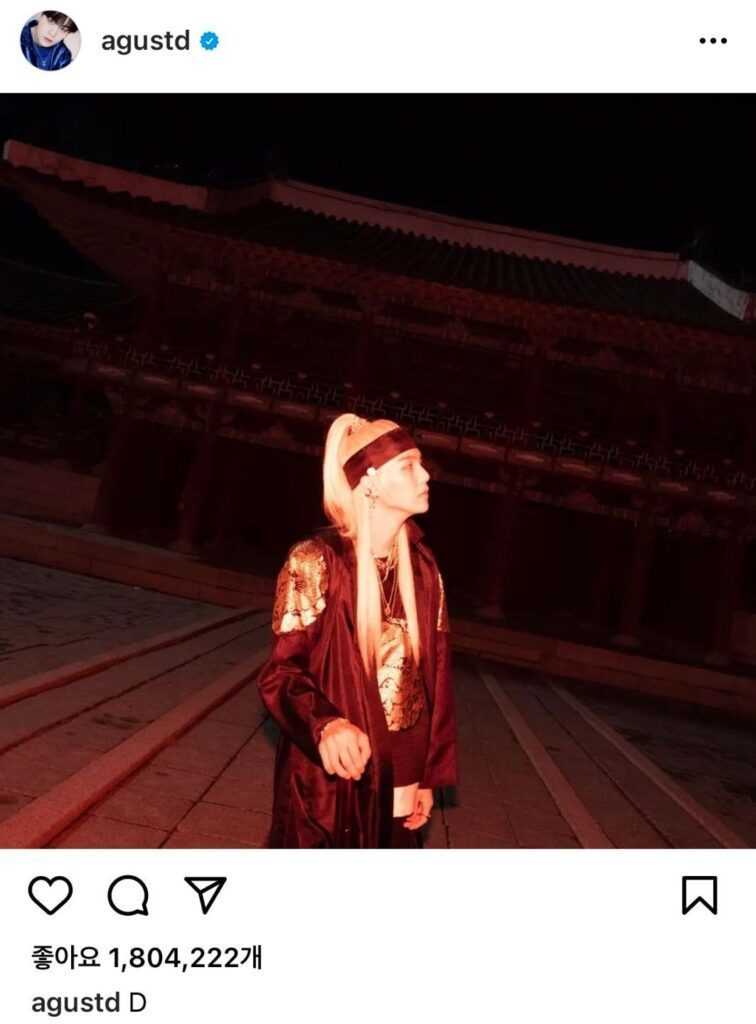 1. The hanbok is so beautiful, it's nice just to listen to Daechwita every once in a while
2. Do you think I am the only one to have become an ARMY after listening?
3. Although I am not a big fan of Daechwita, the music video for her song "Daechwita" is amazing.
4. Hanbok is so good for him
5. BTS is not my favorite and I don't know why he took that photo. However, I do hope BTS does the right thing. BTS members are great guys.
6. Although I am a Muggle, I'm proud of the work that BTS has done for Korea. BTS in Hanbok is my favorite.
7. Although I am not a fan of the product, I want to thank you for your support.
8. Although I don't like Daechwita, I do enjoy Daechwitas MV. Daechwita is perfect for Hanbok promotion.
9. Hanbok is so beautiful and suits him perfectly
10. Hanbok belongs to all of us. It is a good thing that all members of BTS are Korean.