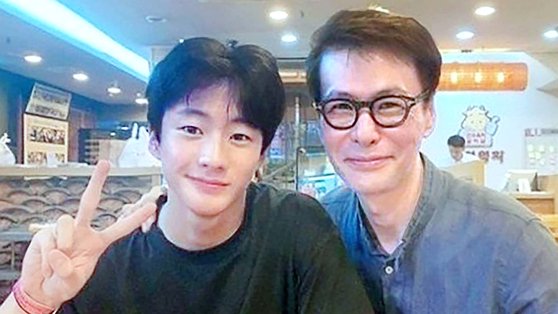 Article: Yoon Sang's flower boy Lee Chan Young is the first in SM's boy group
Source: Knowledge through Instagram
[+192] SM's new boy group has great looks.
[+133] He's like Monsta X's Hyungwon
[+47] He is very bad
[+39] I think a face like that can't be anything but a celebrity
[+26] Just like Shim Hye Jin~ mother's looks, father's talent~
[+17] Imagine that your father is Yoon Sang…
[+12] Another baby nepo
[+10] The power of genetics… both her parents are beautiful people 🥰
[+5] Yoon Sang always keeps a finger in fashion so I'm looking forward to an idol produced under his own family!
[+2] The exaggeration of saying "my father is Yoon Sang";…
[+1] It's beautiful. His mother is a famous beauty.
[+-] Stray Kids Chan + Monsta X's Hyungwon + a bit of Cha Eun Woo
–