7.7 points (11K people voted)
Other Korean dramas
Kingdom 8.4 points (41K votes)
Hellbound 6.7 points (20K votes)
My Name 7.9 points (16K votes)
Silent Sea 6.9 points (15K votes)
Squid Game 8 points (391K votes)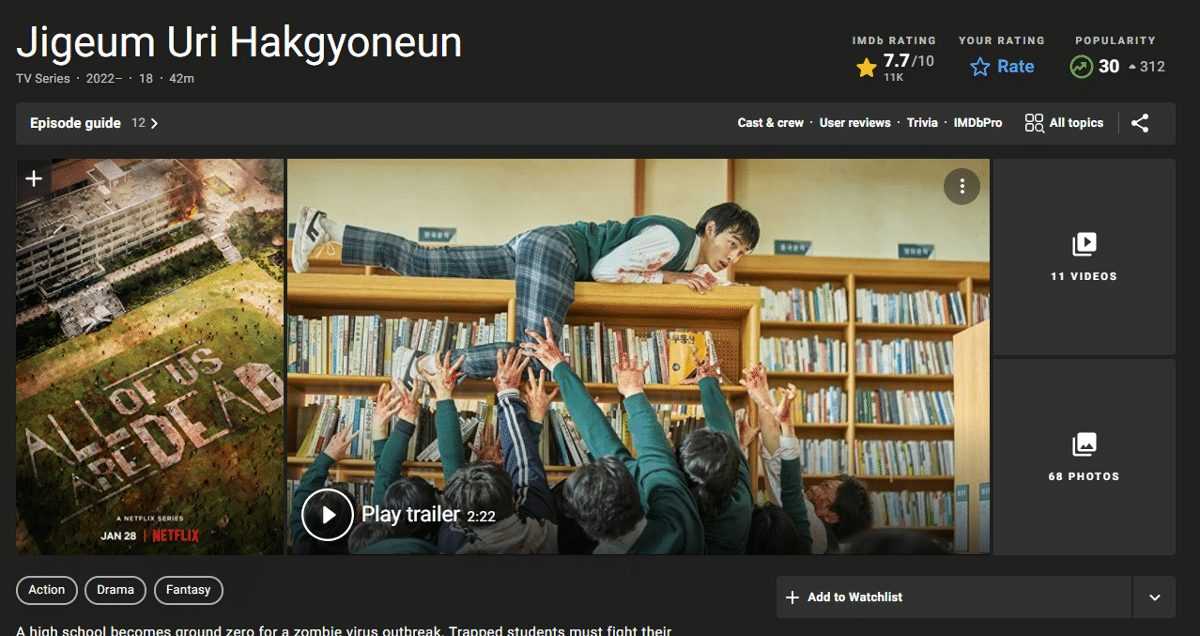 1. Hellbound was way less dull for my taste… AOUAD is much more enjoyable.
2. What is it that makes Hellbound such a low price?
3. I don't think Hellbound ought to get this low score, however… Hellbound aren't able to be everything from entertainment to quality , but I don't believe Hellbound was all that bad.
4. Wow! It seems like Kingdom was really well-made
5. You must look up the webtoon on Hellbound. They earned that low score.
6. So AOUAD was more then Hellbound.. I enjoyed Hellbound and DP the most. kk
7. They are so kind with their Korean zombie projects.
8. I've watched all of them and AOUAD was definitely superior to The Silent Sea
9. Hellbound was not fun
10. Hul Hellbound was such a blast How did it do that?
11. I was thinking that Hellbound scored much higher.
12. I loved My Name the most out of this list.