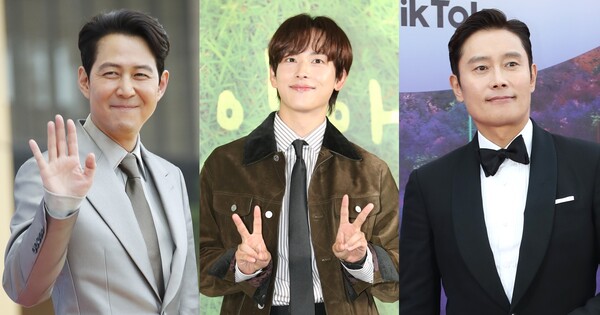 Article: Im Siwan casts 'Squid Game 2' as the lead alongside Lee Jung Jae and Lee Byung Hun
Source: Knowledge through Instagram
[+51] The first time I heard the news posted… I thought, "Ah! Siwan got it!"… He has become an actor whose name you look forward to. because his works are very popular! He is very careful in his movement he is very combative!! 👏👏
[+29] I found him impressive in the movie 'The Attorney' and the drama 'Hell Is Other People,' which he seems to get the peak in 'Squid Game 2'
[+26] Daebak… for some reason, I feel like he's going to be a good goose-motivator ㅠㅠㅠ it's going to be really good ㅜㅜㅜㅜㅜ
[+14] I usually hold a bias towards idol actors but I always knew that he would make it big when I saw him on 'Misaeng'… It shows that his talent is always improving in the works all new he has done since then.
[+15] I feel like he should have cleaned up on the actor's disease, though. He's completely different compared to his ZE:A days, like he's deliberately acting serious to prove himself as an actor;;
[+3] He is a good actor so … I am looking forward to it 🙂
[+3] Im Siwan is a must watch
[+2] I can't wait ❤️❤️❤️❤️
[+-] Will he do another piece of mind?
–