The post that was posted on Instiz received an order to cease posting on Dear You the app that is owned by SM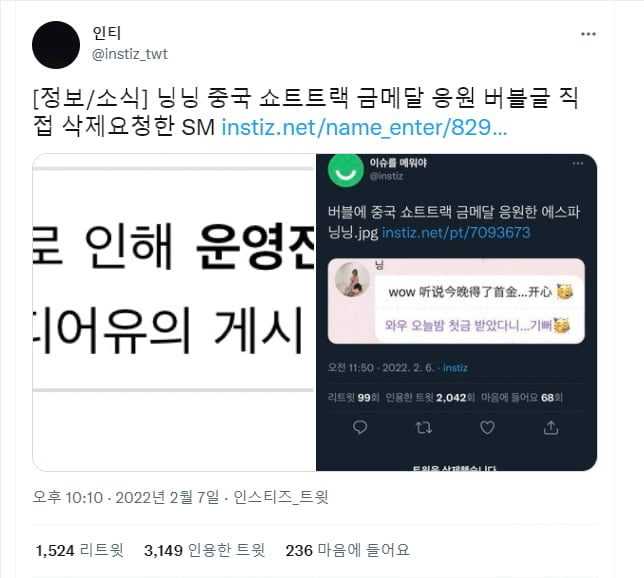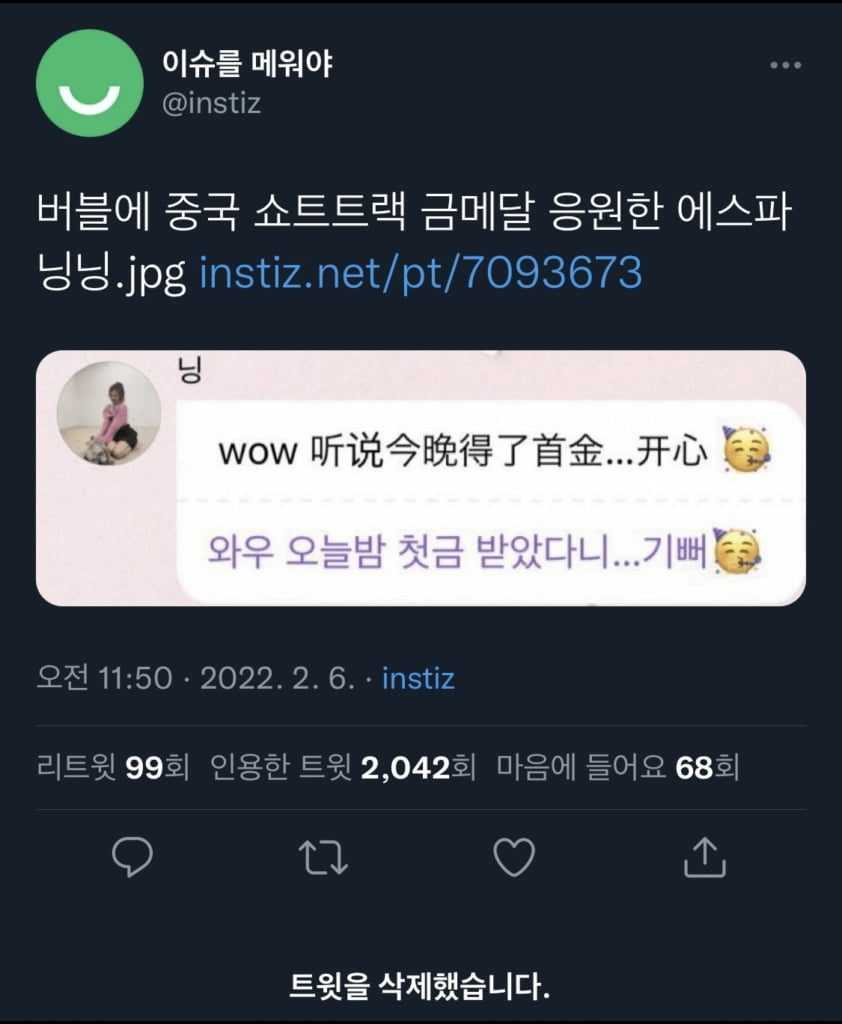 1. That's why I won't consider groups that contain Chinese members.
2. The reason I don't like SM is that SM loves China and has many Chinese icons in SM
3. As expected, SM takes good care of Aespa
4. SM is an absolute shithole
5. Don't let Chinese idols appear in Korea
6. NingNing is Chinese. I love Aespa but I will not purchase their merchandise or albums starting from today.
7. I'm a huge fan of Aespa however, now the time they release a brand new track, I'm thinking I'm not likely to watch their music video and/or listen to the music
8. SM isn't doing very well in Japan and they were not well-liked across North America and Europe in the beginning. The only way they'll be able to earn money is to go after the Chinese market.
9. But I'm very curious, how come they can't lose China even though they're criticised for that?
10. In any case, Aespa will sell the album quite well in Korea
11. Because China is the last hope for SM.