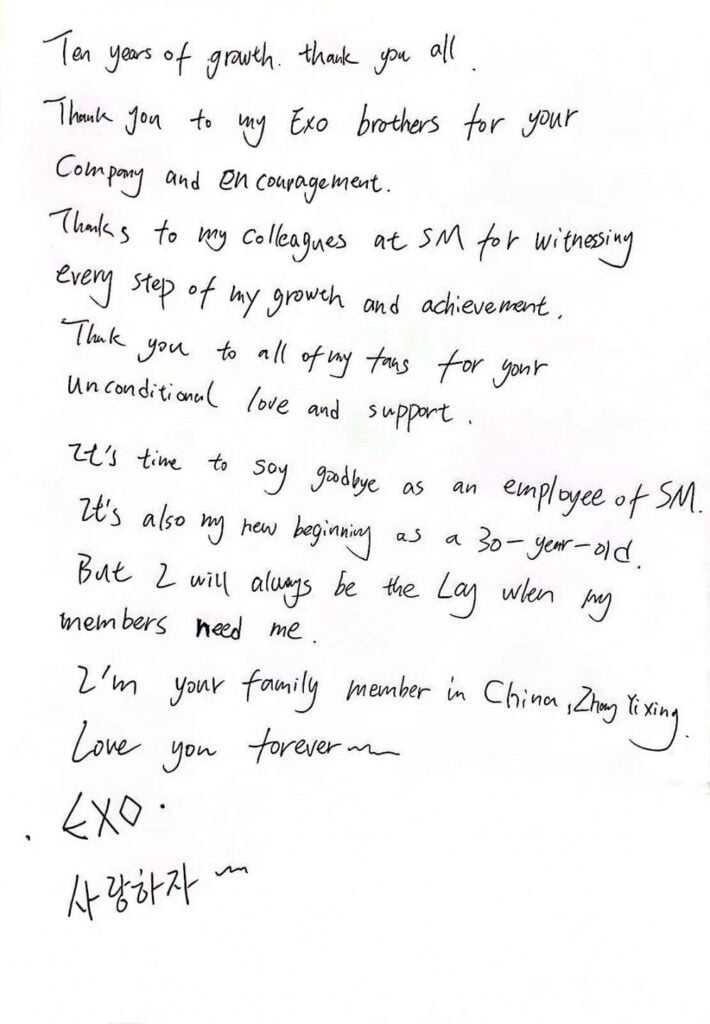 Perhaps Lay might decide to leave EXO.
I don't believe the contract will be renewed.
1. At last…
2. We congratulate EXO fans for throwing an event today.
3. This is the greatest present he's ever given his fans since he made his debut. Thank for your support. Goodbye.
4. He's still just thirty years old. He's younger than I thought.
5. Does it count as a gift?
6. It's official, he's going to EXO.
7. His last activity was in 2016and he was featured in the music video to promote an upcoming song however, honestly the fact is, he couldn't have accomplished the thing without SM. In any case, it appears their relationship is now ended.
8. Leave EXO and go to China.
9. Please, I don't want to be around him any more.
10. What is the reason that Chinese prefer to claim they're one family? We've never had an experience as a family.
11. It's even more shocking that he's not left EXO as of yet.