Former BIGBANG band member Seungri Latest information of his sister's younger brother:
"He missed you guys."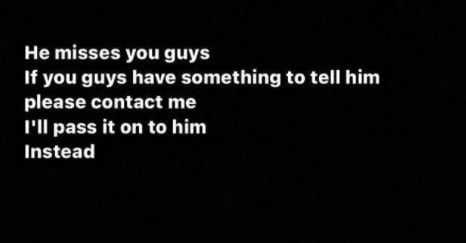 1. They are absolutely unrepentant.
2. He's an opportunist. I'd rather not watch him on television.
3. Shut up
4. Are you a foreigner? What is the reason you have to write your work in English?
5. It was written in English Do you hope to be able to gain the respect of foreigners?
6. Wow, what a shameless
7. Aren't you of the opinion that Seungri ought to be given 10 years' imprisonment? Seungri and Seungri's younger sibling are both disgusting.
8. As BIGBANG's music is performing well, can they really think of the world as a dog and Pigs?
9. Everyone:
"I'm sure i did not miss you."
10. It's a shame, but this is why criminals such as BIGBANG shouldn't be able to make comebacks.