There seems to be a lot of criticism that the structure of Korean schools is not understood and the beginning part is boring.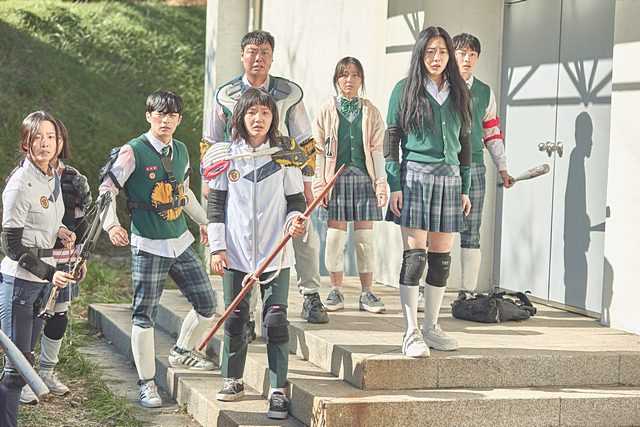 1. The acting of the child actors was a no-brainer… Even in a situation where the zombies were swarming, their expressions…
2. I like zombie theme, so I had high expectations after seeing the reaction at the premiere, but it was a lot more disappointing than I expected.
3. Korean schools doesn't like this guys…
4. The acting of the female lead and the male is really good….
5. I thought it was fun, but it would have been better if the episode was cut to about 8 episodes ㅠㅠ It's a shame ㅠㅠ
6. I had fun lol
7. It's an irresistible material, but it's boring and old-fashioned than I thought. It's not that the acting, art, and tone are hard work.
8. The script is too bad, the acting is too bad also.
9. The acting, directing, script, and music were all bad… I was looking forward to seeing the teaser, but I was disappointed
10. It's a talent to ruin a good original content in this way, so I'm retiring as a writer.