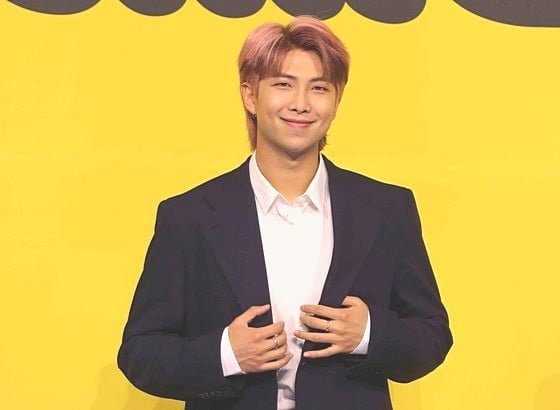 1. I suppose I should sell my stock on Monday then.
2. Even if the rumors turn out to be accurate, the girlfriend asked the unni to keep it secret, but the unni put it on a community group instead.
3. Reports of this kind almost always turn out to be accurate in the end. Celebrities always begin by stating that the rumor is not true in any way, shape, or form and that they intend to sue the person who spread the rumor. After some time has passed, the celebrity will then say something along the lines of "I've met someone important to me" or even "I'm pregnant and will soon give birth."
4. Many congratulations, and best wishes for a wonderful life. The remaining BTS members have reached an age when they are able to find the person who completes them and have happy lives together.
5. So hilarious. Anti-YouTube channels have gotten to this ridiculous point.
6. Because RM is a practical person, I do not believe that he would ever contemplate marrying a lady who is incapable of even keeping secrets like this.
7. They mentioned that "he doesn't know her," but they never said that "he doesn't have a relationship at the present."
8. I'm willing to bet that if he were really going to be married, his future wife wouldn't even be sending him Katalks like this… Channels purporting to report false news are hilarious.
9. Is Hybe's response going to be… Then, what should we say about our beloved Taehyungie?
10. These are such juvenile rumors. RM would never date a lady who would casually divulge information of this kind. Never. ever.
11. So, why is Hybe keeping silent about the relationship rumors surrounding V while rejecting those surrounding RM?
12. RM gave off the impression of being such a thoughtful and sincere person; I don't believe he's the sort to date someone who is so superficial.
13. This makes me think of the rumors surrounding the wedding of Seo Taiji. It took more than ten years for the rumors to be shown to be real.. and to Lee Ji Ah, of all people!
14. How has it come to pass that Big Hit has not yet removed this channel from YouTube? It's so ludicrous that it makes you wonder how inept Big Hit's legal staff really is.
15. If the rumor is accurate, Hybe would not often respond with "it's a private issue, we don't know." Hence, it is very unlikely that the report is true.