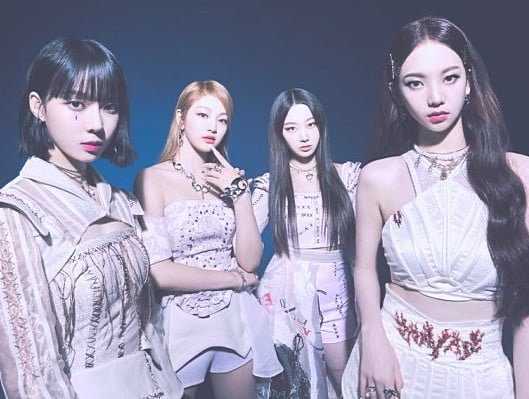 1. Black Pink is the main stage's sub-stage at Coachella. Aespa is the first major stage invitation for K-Pop.
2. Black Pink – first sub stage official invitation (first K-Pop group to attend Coachella) 2NE1 – the first main stage Aespa First main stage invitation to the three are distinctIt's an official "invitation" so please not cause confusion. The three teams were all Korean girl groups. All you need to do is show your support for them.
3. Are they going to finally perform live?
— Aespa isn't quite as skilled in performing and lip syncs a lot, so I'm interested to see whether they achieve the stage presence that Black Pink and 2NE1 have
4. At Coachella What's more important then whether or not you're headliner or sub stage is if your headliner is. To make it clear, it's the main stage > the sub (Black Pink) > main stage (CL and 2NE1), Aespa) > sub stage. In 2019 Ariana was the head of Ariana as well as Black Pink was the sub head. Main headliners get about a half hour of their own stage , while the sub head is given 2 hours. Aespa was not included in the initial lineup so I'm wondering whether and when they'll be performing.
5. Aespa is under the umbrella of CAA which is a CAA member. Coachella has collaborated in conjunction with CAA artists for quite a long time. Since Aespa signed a contract with CAA I was sure the band would be invited to Coachella as this was most likely one of the goals of SM..
6. Are they going to perform live? However, I am curious about what presence on stage they'll be in comparison the likes of Black Pink or 2NE1.
7. Main head > Sub Head Main stage > Sub stage and in the middle of the above categories Aespa 3 is the final main stage.
8. No matter what they're well-known enough to be able to perform at the front of the stage!
9. Coachella decides on time slots based on your popularity as well as your performance schedule, whether it is during the day or night. The order is main head > sub head > stage 1 > stage 2 > stage 3. Black Pink was invited in 2019 as a guest in the line-up official. The band was on stage for one hour in week 1 and 2. Aespa will be performing on the main stage on week 2. Considering Black Pink isn't on the list, they'll become BoA's exclusive guest.
10. It was the first group of girls to stand at the front of the stage was 2NE1, the very first girl group invited on stage was Aespa.