TWICE World Tour Encore LA, USA! Stadium concert!
It is the first time they are performing at the stadium.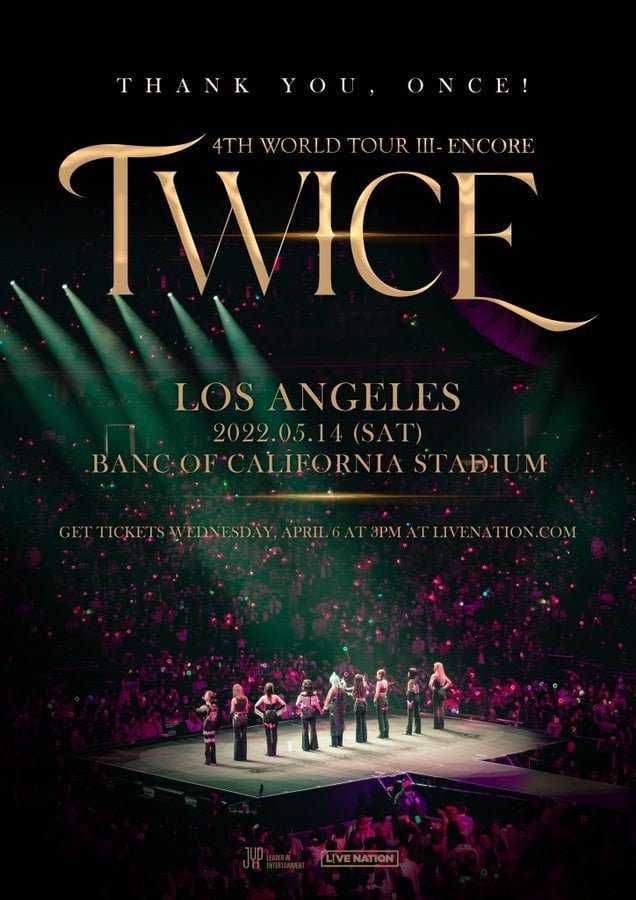 1. Twice, be strong! Let's keep promoting for a long period of time.
2. Daebak! I'm very happy that K-pop's popularity is getting stronger.
3. It's more that the things that BLACKPINK did, isn't it?
4. Oh my God! Twice is awesome.
5. I was thinking that TWICE was less popular with American supporters than BLACKPINK due to some reason, however, they're so loved across the US. Do we have always been a notion that Americans love sexy and strong things?
6. Wow, it's claimed that the concert sales for girl groups are greater than BLACKPINK
7. TWICE is a huge hit across the US. I'm currently in school in the US and I've seen all my people I know attend their shows but I did not go… Are K-pop songs popular in the US in the present?
8. I'm hoping that TWICE gets better.
9. When TWICE declared that they had signed with the US company and then released the first English single I was interested in their idea. When I first was introduced to their idea I was convinced that it was perfect for TWICE and I must admit that I was amazed.
10. I was thinking that BLACKPINK was more well-known over TWICE US However, I was shocked.