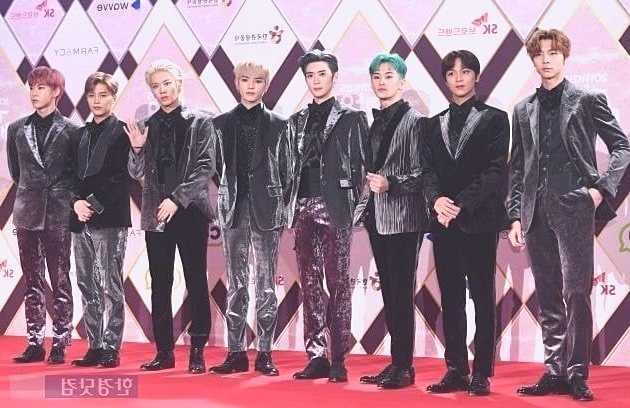 NCT 127
Not BTS, who's #1 album and #7 digital
Not IU, who's #1 digital
It is actually NCT 127 (#5 on Hanteo's yearly chart / did not get into the yearly electronic chart)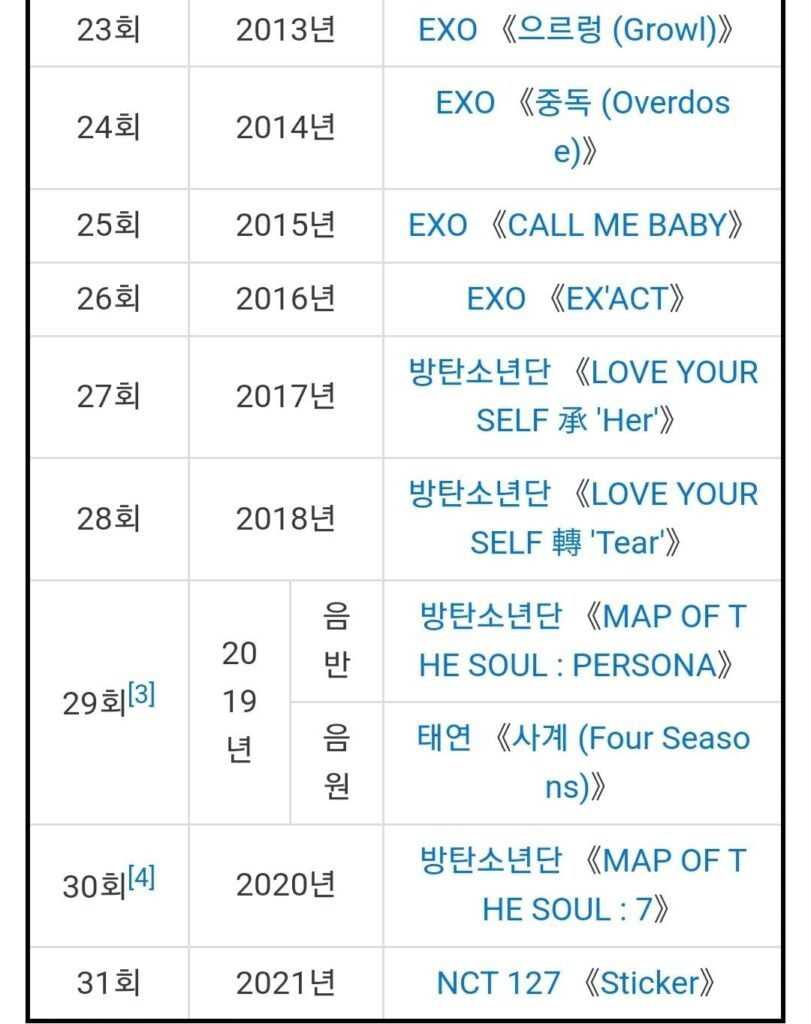 2013: EXO (Growl)
2014: EXO (Overdose)
2015: EXO (Call Me Baby)
2016: EXO (EX'ACT)
2017: BTS (Love Your Self' The') of her
2018: BTS (Love Your Self' Tear')
2019:
Album: BTS (MAP Of the SOUL: PERSONA)
Digital: Taeyeon (Four Season)
2020: BTS (MAP Of the SOUL: 7)
2021: NCT 127 (Sticker)
1. What???? I do not have in mind any of the songs of theirs
2. What's the common? This's ridiculous
3. For serious, I believe it will have been better in case they gave it to Aespa or Taeyeon
4. NCT Dream is much better compared to NCT 127. I really do not realize the standards of theirs. BTS must received it
5. Does any individual right here know that song?
6. I have never paid attention to any of the songs before… They do not sell albums much better compared to BTS, and they do not do much better compared to IU either
7. I do not know any of their members or songs
8. They have to replace the name of its to SM Music Awards
9. Shameless
10. They did not wish to notice BTS surpass EXO's record once again, therefore they had been made to alter it?