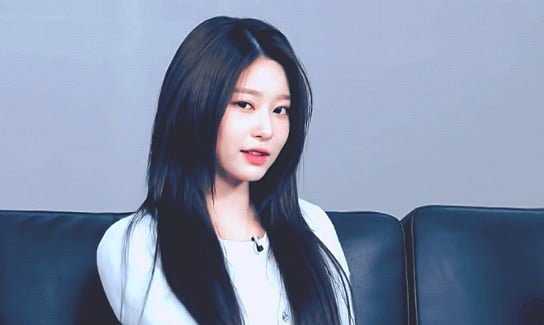 1. Her appearance is stunning however, she's not exactly the kind of actress. She's one of the prettiest and attractive when she's performing… There's been a year since IZ*ONE was disbanded, but she isn't working on a new project Her career has been limited to Music Core MC. It's sad.. If she'd been famous with the general public such as Kim Sejeong, Hyeri, Jung Eunji in IZ*ONE times, she might be a successful actor, but it's a shame.
2. She is not a natural at being an idol, and she had a tough to master the dance routine.
3. I know because they cast an actress who wanted to become an actress some time back.
4. In truth, Kim Minju has no role as an actress currently.. And even the Go Yoon Jung or new actresses aren't found the right roles. Kim Minju is only able to act in web-based dramas. I'm not sure if Kim Minju's acting skills aren't up to scratch and if she is, or not. if she weren't doing web-based dramas, there would not be any dramas to play for her The acting world is already overcrowded.
5. If Kim Minju agreed, they wouldn't have included Kim Garam in the group would they? Kim Minju has an image that is similar to Kim Garam's.