Coldplay mentions Rose.
Today is the day that Rose's birthday, so she uploaded the music video of her song 'Viva La Vida' on YouTube however Coldplay made mention of the song on Instagram and wrote a happy birthday message to her.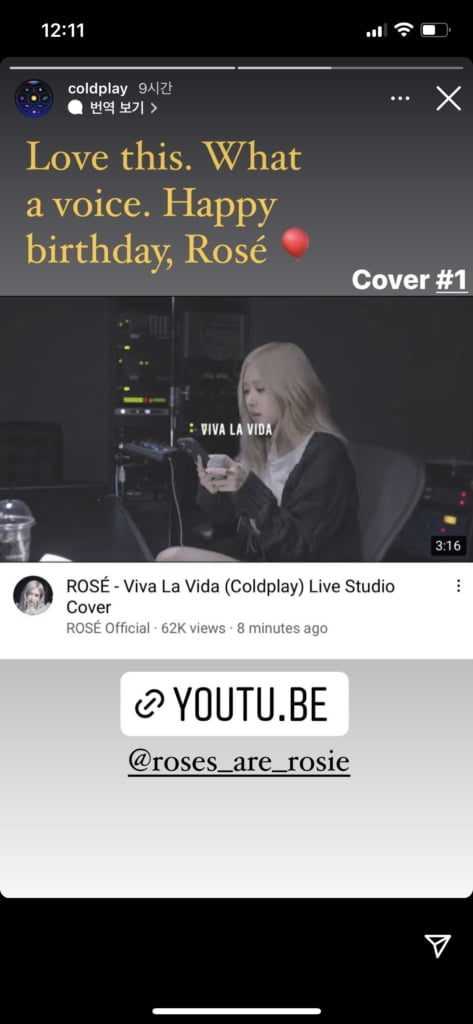 1. The video was uploaded just 8 minutes after it was posted. Rose also tweeted a surprise emoticon
2. BLACKPINK is truly world top
3. When Rose performs her version of the tune, performers of the original song sing it, and it's a legend
4. Neck Deep also did same.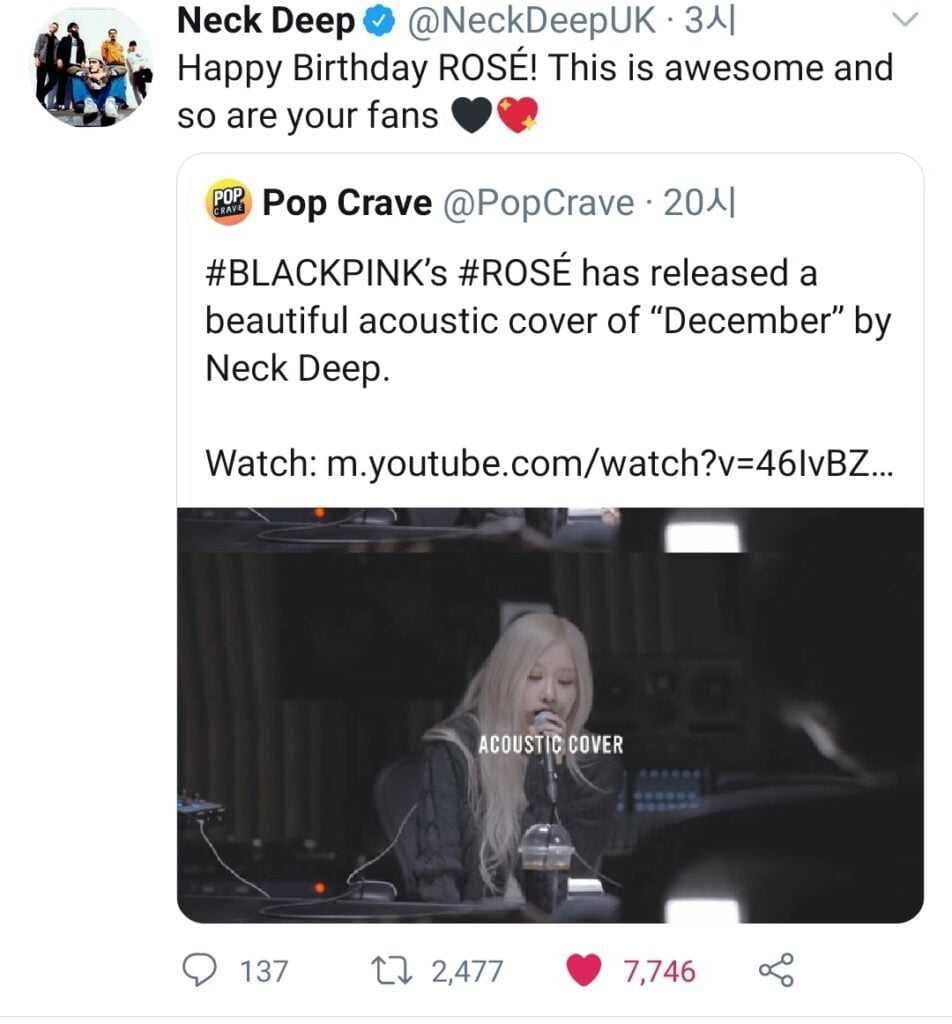 5. Coldplay is great! Happy Birthday!
6. I love Rose's covers.