The Boyz's Q asked their fans during live streams:
If you spot me on break, please don't behave as if you recognize me. Let me walk by like a non-star. Alright? You won't recognize me, nor will you snap any photos. I am extremely upset when people take photos of me with no permission.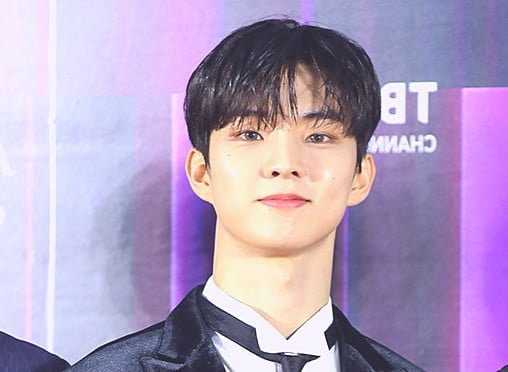 1. Yet Big Hit idols ask that you recognize them when you are seen in public. I believe that's something idols must learn to handle because their careers depend on the interest of their fans. He's acting as if all the fans he has are just sasaengs and I can feel the real ones being offended by his remarks however I am aware that he's just sharing his views.
2. If I were an undiscovered idol, I'd be thankful if I were recognized by anyone. it's not complicated for him express gratitude to the fan who recognizes him, or to sign an autograph. Why should he become famous when these things aren't troubling to you? Of course, the whole thing seems to suggest that the fan doesn't cross an imaginary line.
3. Only idols with a good fan service can have long-running careers
4. I think that people make assumptions about things due to the fact that they don't know the fandom atmosphere The Boyz. The Boyz. The Big Hit fandom is open to all however The Boyz has a lot of fans who are just individuals and it's very easy for the members to fall on the wrong side of the fence and receive a snub from fans from the same group.
5. I've not seen or heard about this dude.k was the first time I heard the name of his Q guy. I was thinking The Boyz was talking about Soshi's track. I don't care about a nugus like him.
6. First time I've heard about an organization called The Boyz or this Q. However, if he messes around with such images I don't think anybody would be interested in looking at him.
7. When I saw that Q made this comment in V liveon V, I was wondering whether he did it because the incident involved him drinking with a female idol. I can understand the frustration when idols are photographed privately however, fans who watch their lives on these channels are usually worried that their idols are being bullied by fans who aren't their own therefore he's essentially nagging the wrong group of people.
8. It makes me wonder what's the point when Jooyeon Younghoon, Jooyeon, as well as Hyunjae are crying in tears and saying to their fans how thankful they are. They are holding their group by the collars to pull them to the highest point, only for the members such as this to destroy it the whole. This is so annoying. I've been a fan for over a year now, and Q must think about who's ruining the fun for the entire group.
9. I'm an avid The Boyz fan myself but I feel he's too arrogant too. He's not even a celebrity and yet he's asking fans not to recognize him when they are in public , or to not take pictures. I get the photos aspect but he ought to apologize for not allowing fans to acknowledge him.
10. Yes, but we must be able to identify who you are before we can identify you.
11. I can remember that MonstaX's Hyungwon as well as Pentagon's Kino were so thrilled to see those who admired them that they purchased their fans coffee and food. Sad to see idols with arrogance who let their fame go to their heads in this manner.
12. As a non-fan, Q's comments are a little offensive. He certainly could have said the words in a more pleasant manner.
13. I'm not trying to appear cruel, but I honestly do not know what he is even to to identify him in the streets even if I tried.
14. Why shouldn't he be thankful to be recognized by anyone in the first place, even though he's not popular? If he ever becomes more well-known than he does currently, his arrogance is going to rise to the top. Be grateful that someone is aware of you and encourage actively. That's the best way to a successful career.
15. When idols attain a certain amount of recognition, they appear to believe that they're famous because they're amazing , but that's not the case. The fans you have helped get you there, but you know what happens when you begin treating them like this? Your life is put on an unending journey to nowhere. idols aren't all that amazingYou guys are mere humans without your fans. You shouldn't have become an idol at all in the event that you aren't happy when people show you respect do you think?
16. V-lives are generally only watched by people who love you. So why would you ever say something similar to them. I can understand where he's coming from, but the mindset that he displayed when he stated it was not a good idea.
17. He must have so many fans. What a star. But who exactly is this? I've heard about Juyeon, but whom is Q?
18. The group is hilarious for me since the most well-known and beautiful members such as Juyeon and Hyunjae remain quiet, but it's always the non-essential extra members that are the source of all the scandals. They are the ones who are who are at the bottom, with no experience, fame and looks.