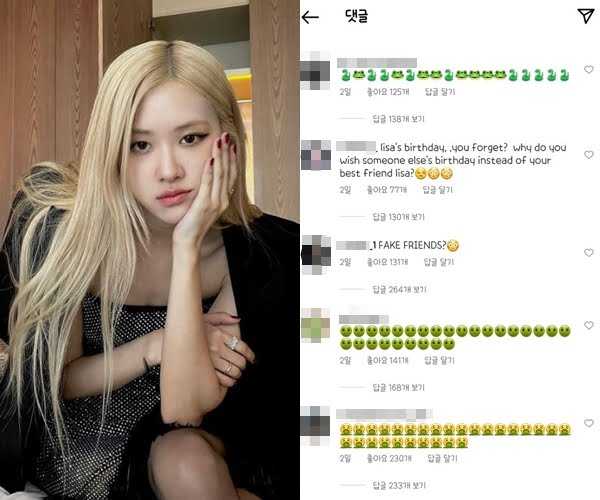 1. They are not Thai fans. They are so extreme. They think Lisa is the greatest person in the universe.
– This is not only Thailand. Most of South East Asia is similar to this yuyu Lisa Rose. I don't understand why they act like this when they're all just Blinks.
2. Lisa's fans are beyond me. They're always saying it is racist when Black Pink appears on a variety program and Lisa doesn't get screentime.
3. Many people choose to live a life that is exhausting. It's hard to believe that people like these can live a normal life.
4. These Thai hate groups are much like the Chinese hate group who spam the barf emoticons everywhere.
5. How ignorant. Thai fans, wake-up! Your actions will result in Lisa being kicked out. What will Lisa do if Jennie fans hate Lisa? Jisoo fans dislike Lisa? Rose fans hate Lisa? Are you sure that Lisa would like this? Rose, please accept my apologies!
6. Lisa has many terrible fans.
7. Are South East Asian fans getting a little too excited? Sigh. seriously. Please take Lisa back.
8. This will only make your relationships worse.
9. Lisa fans hate others without ever learning how to be thankful, and they are always making fun of other members. If YG hadn't chosen Lisa, her fame as a T-Pop singer would have been much lower. They seem to believe that Black Pink's popularity can be attributed to one country.
10. K-Pop has been globalized in a short time. International fans remind me of FinKL or Sechs Kies fan 20 years ago.