Wow is Red Velvet's debut week of album sales really what they claim?
Over 400K copies have already been sold. They came in 2nd place in first week album sales in all female groups throughout history and they're amazing. There are many blogs that attack Red Velvet on Pann, this proves they're performing well.
Everyone should be listening to this track, it's just so great.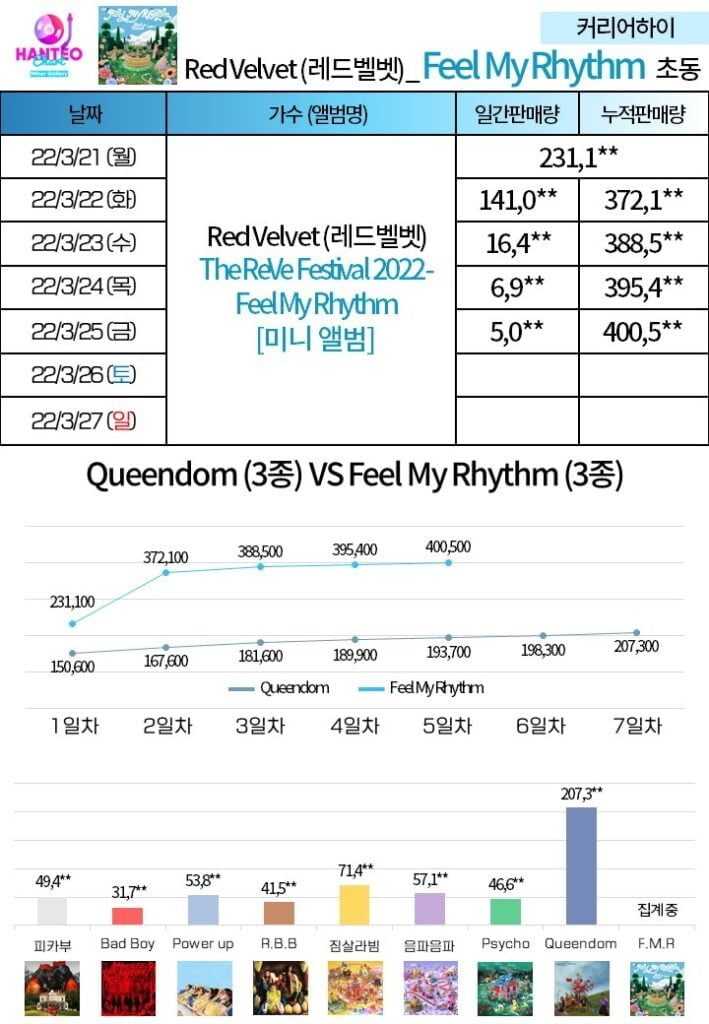 1. Pann has a scientific basis, and if you are criticized on Pann you'll succeed. It's not an easy task for a band with a 9th anniversary to be ranked first on the real-time chart and to sell more than 400k copies within the first day.. Red Velvet has an enormous fan base, so they're one of the bands who will continue to promote their music for a long period of time
2. I was stunned when I was reading the top comments that claimed Red Velvet's face is horrible this time. It's not surprising, Pann is science
3. Some of my friends that are SM fans purchased the albums they've been listening to this year due to the fact that they're gorgeous
4. It's a bit surprising that Pann was the sole group disliking the new Red Velvet track. The other communities have all praise Red Velvet this time. I'm curious as to what the reason is?
5. The Red Velvet concept is so solid that they aren't slighted even when their comeback is in conflict with other bands. They're incredible
6. Every time they come back the first week of their return, sales increase.