#10 B'z
#9 Kis-My-Ft2
#8 Official Hige Dandism
#7 YOASOBI
#6 Nogizaka46
#5 SixTONES
#4 Arashi
#3 King & Prince
#2 Snow Man
#1 BTS
BTS is the first foreign-singing artist in history
"18.48 billion yen"
Korean singers are among the 50 most successful in 2021
#11 Seventeen
#15 TWICE
#31 TXT
#33 ENHYPEN
#43 NCT 127
The Top 10 Best-Sellers in Japan in 2021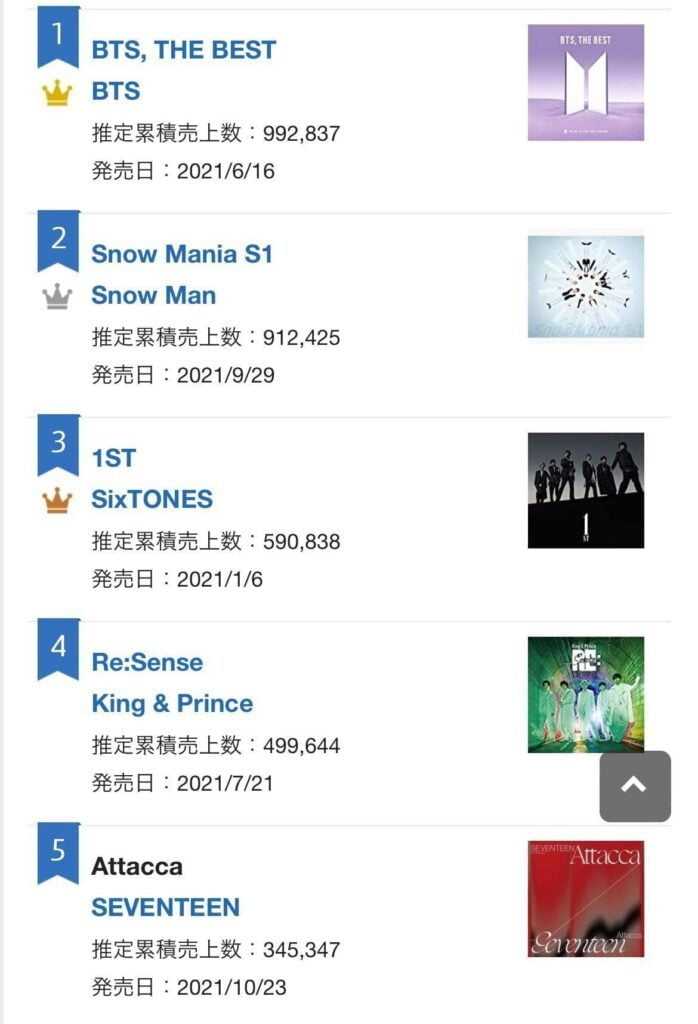 Oricon's annual charts for sales include Korean singers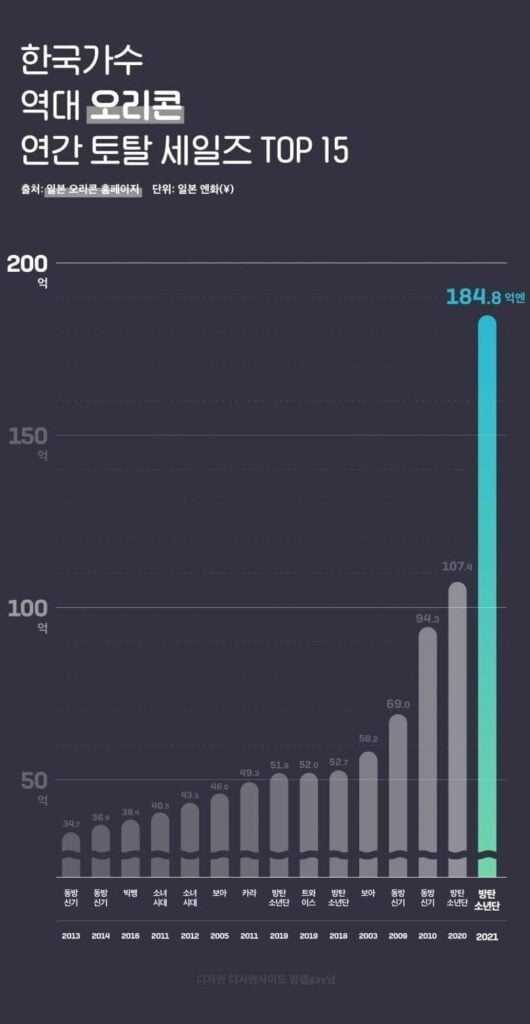 1. BTS did not travel to Japan in 2021. But that's incredible.
2. They were unable to perform internationally in 2021, but they could have performed in Japan if they had.
3. Wow Arashi is still on the list
4. Seventeen also does well in Japan, according to the album chart.
5. Surprised to see a street interview on Japanese news about BTS' vacation.
6. BTS was successful, but why is the next group made up of foreign members?
7. Interesting fact: BTS' first place is quite abnormal. I mean, I know they are so popular in Japan, but their popularity is even greater than that of domestic idols.
8. What is the value of BTS members' assets? I can't imagine.
9. BTS is truly amazing. All the HYBE idols do well.
10. Wow… Kingtan.