BTS in the red carpet of the Grammy Awards. Photos and videos below.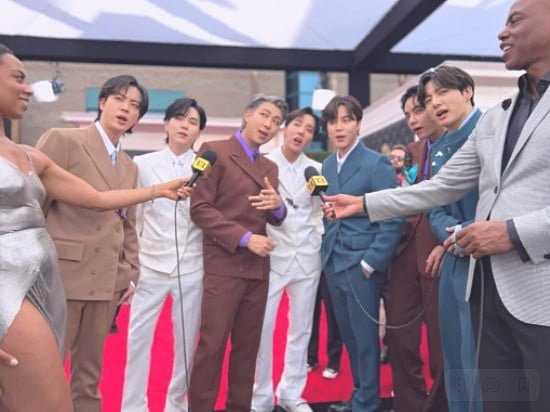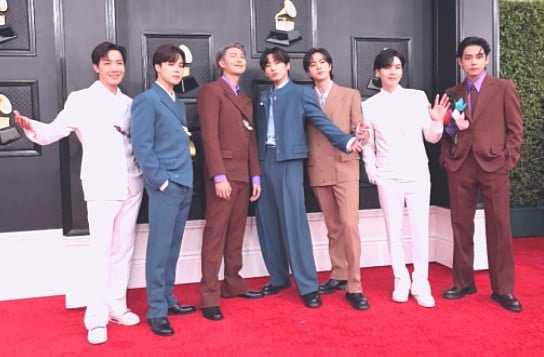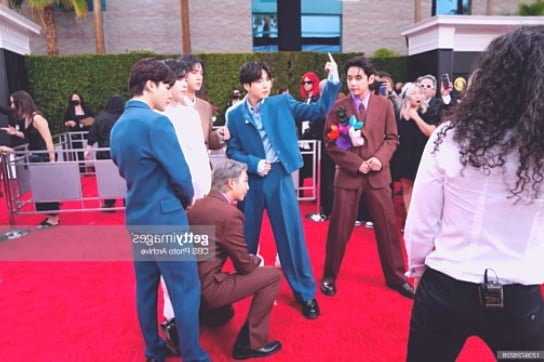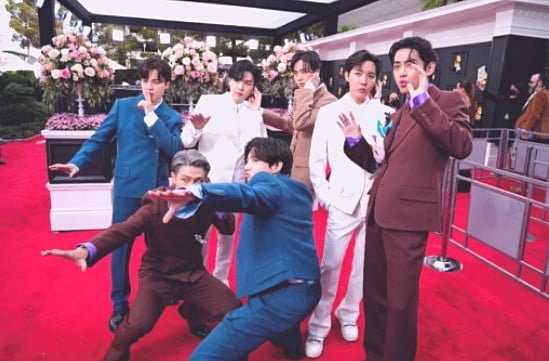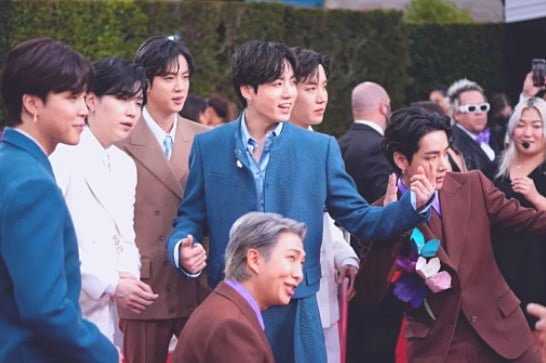 BTS has arrived at the #Grammys … this is not a drill! https://t.co/z0L5inB05Q pic.twitter.com/ZLg3DmKpJX

— Variety (@Variety) April 3, 2022
1. Oh god. Our BTS is just amazing.
2. Well, Bang Si Hyuk went too.
3. They were at the Grammy Awards a few times and they're looking comfortable right now.
4. J-Hope looks nice in white suit. Crazy.
5. Jungkook's look is super cool.
6. Their outfits are better than their previous ones… I'm hoping they win this time!
7. The attire is pretty The members are gorgeous.
8. Would you say that your looks are attractive? My opinion is that Suga and Jungkook's clothes look the best.
9. Even though V's dress is embellished with that large flower V's face isn't shadowed.
10. Let's get going, let's take it to the next level and be the winner!
11. They're so beautiful. I'm hoping they will get great results today.