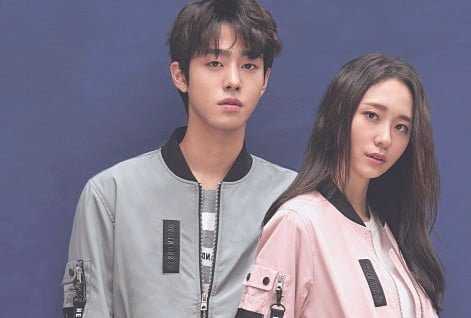 1. I'm talking about, I don't really care about the person the real world couple is, but it is a sour note that he did not have an actual romantic kiss in the film due to the fact that his kiss was so stiff. He basically simply closed his eyes and put his lips against her
2. I loved you, Hyoseob-ah.
3. Ahn Hyo Seob revealed that his top film is "The Pianist which is available according to Namuwiki and there's a clip featuring Park Eun Bin and Park Ji Hyun in which Park Ji Hyun says her most favored film is "The Pianist as well. I wish you both joy. I was so happy for you.
4. It's just a job and they're just as we are. Do not fall for the illusion.
5. People are human too And it's a bit odd to me to think that those of the right age to not be involved in any relationship. These rumors are real. They appear to be two people who match well.
6. I'm surprised that they haven't yet been found by Dispatch as of yet.
7. I'm not really finding any of this to be problematic as it's not like they're extremely clear about their relationship, merely by dropping hints everywhere. The feeling is a little off with the timing however, so long as they're not hurting their fans I'd say it's okay.
8. It was a blast to watch, but nothing has changed for me regardless of whether he's involved in the midst of a relationship or not. The only thing important is that the actor is working to the max on the dramas that he's a part of.
9. I'm more in love with him when I learned that he's in a relationship that has lasted for five years. I love that he has praised his wife because of the "crazy" cooking skills too.
10. I don't mind about the fact that he's a couple, however it does distract me from the drama to come.
11. I don't care about the fact that the couple is dating, but I do care about the timing.
12. I can't think of any issue here that is controversial. Not that he attempted to make it appear evident or anything else.
13. It's okay to have some privacy, but he's an actor and should be doing his job. It's not a good idea to be involved in romantic dramas if he doesn't desire to perform appropriate kiss scenes because there's the midst of a relationship.
14. Oh god. It's bitter. I was hoping that he'd be his way with Sejung.
15. Even as the drama is doing well in terms of viewer ratings.