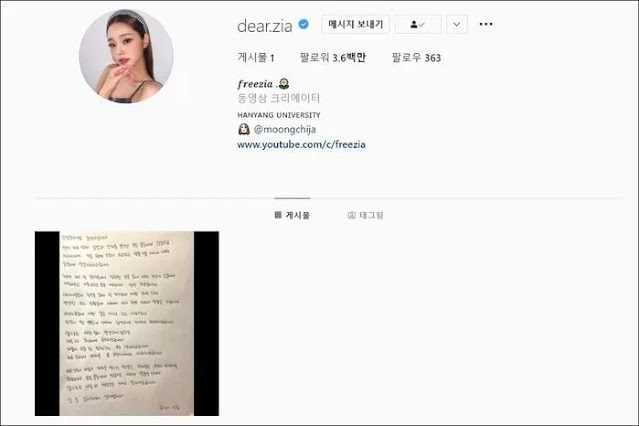 1. [2,700] Song Hyunji's dad was once the CEO of a Shinsegye grand room salon but offered it to an associate and today operates a room salon in Haeundae
2. [231] The celebrities within Hyowon CNC (Song Jia, Park Ji Hyun, Jo Mi Young) have been on couple matching shows such as Single 's Inferno, Heart Signal, Before Sunrise ㅋㅋㅋㅋㅋㅋㅋ amazing… I am beginning to become interested in what this kind of agency is truly concerning ㅋㅋㅋㅋ
3. [309] This video clip is ridiculous ㅋㅋㅋ she privated most of the YouTube videos of her after the Google adsense payout (not actually removed, simply privated ㅋㅋ) and this things regarding her dad 's job… wow… Sojang is carrying out a great deal of good public service. Make sure you continue to keep publishing video clips as this!!!
4. [158] This's crazy… wow… how could she trick everybody into thinking he is a dentist
5. [446] This's fairly critical information. I am literally concerned for her… We really are living in a planet where people are able to lie as it is no big deal.
6. [213] Wow ㅋㅋㅋㅋㅋ this's greater compared to anything at all I could 've thought possible ㅋㅋㅋㅋㅋ and an unfortunate truth that is much more laughable compared to any film plot. It is like the whole family of her came from many Bong Joon Ho film plot out to defraud individuals.
7. [298] Truthfully, this ought to be a larger controversy compared to her fakes scandal
8. [385] Not all who're rich are insane into designer brands but Freezia's family was particularly into logo brands… Today I find out what her family 's like, it is understandable…
9. [84] And so Freezia should 've recognized what her dad's job continues to be this whole time. If it wasn't, she would have corrected individuals each time they pointed out he was a doctor… but since everyone else was making up justifications for her, she simply allow it to go and hoped it would not buy turned up. Looks like this received momentum and blew up into a huge scandal.
10. [585] Ridiculous. The entire life of her continues to be a lie. I genuinely used to think she was this confident individual who did not care about the views of others. I suppose it is true that individuals who excessively exhibit this way are attempting to compensate for some insecurity.
11. [52] Wow, the fraud on the century, really
12. [67] When her fakes scandal primarily erupted, I was worried as a Freezia fan. When her' pao cai' scandal erupted, I was worried as a Korean. When her family 's fact was exposed, I am now annoyed and disgusted as a fellow real human being… I am hoping she deletes the YouTube of her and never comes back.
13. [309] Fakes undisclosed sponsorships pro China dad works in the white light district… there cannot be far more to this, right? And also the reality that she simply privated the videos of her right after her adsense payout on the 24th truly tends to make me question if her apology was honest at all.
14. [69] I have consistently been wondering about she must 've been raised to end up this way and so the puzzle parts are matching in
15. [125] The father of her always appeared family-minded and wholesome so in the videos of her, I cannot trust the plot twist…
16. [forty five] Just amazing… the scandals of her just keep on coming
17. [1,000] Her dad is the CEO of an area salon controlling the females ㅋㅋㅋ
18. [49] I suppose the reality is definitely intended to be revealed. This scandal actually makes me think in that today.
19. [62] I'd no thought the father of her could 've actually been in like this.. I am very shocked
20. [618] Wow, shocking. I'd no clue YouTube payout was on the 24th this month but Sojang will find out since she's a YouTuber… It is very unfortunate she is being this greedy about cash until the end.
21. [404] Ah… so she shut out the YouTube of her after getting paid out on the 24th. Wow, this's therefore calculating to me. I am certain she is starting many at this time, it would have been simpler to simply shut out and delete everything after the apology of her though she was continually concerned about her YouTube earnings in the midst of all that, that is incredible to me. She is certainly different from the everybody else.
22. [424] Reminds me of the drama' The Heirs' in which Kang Yesol's mom was recognized for you're in water sales so everyone believed she worked for a water business though the water really meant room salon… Her life is actually love a drama.