Bang Si Hyuk and BTS were featured in the front cover of Time magazine.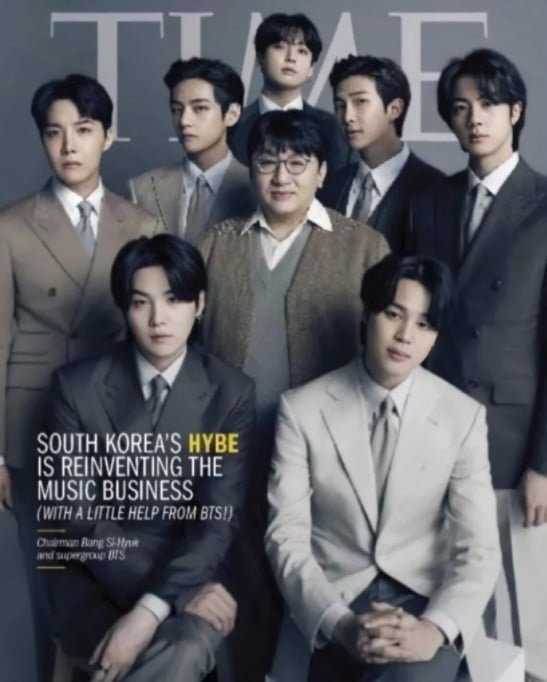 1. This is fantastic. Daebak!
2. I'm very happy with BTS. The BTS members are all beautiful with black hair. Bang Si Hyuk is a beautiful group who has shed lots of weight.
3. I'm extremely in love with Bang Si Hyuk.
4. Are you sure that V is a work of art? He's stunning.
5. Jin is so elegant and beautiful.
6. He's standing with the BTS members. I'm in love with Bang Si Hyuk.
7. The Bang Si Hyuk duo must feel so happy. V is so beautiful.
8. Jin is right next in line to Bang Si Hyuk. Therefore, his face appears smaller.
9. I love Seokjin's long hair. Seokjin's style is elegant.
10. RM is much more like an executive Bang Si Hyuk.
11. What is the reason that Bang Si Hyuk was able to come up with these 7 people? It seems like fate.