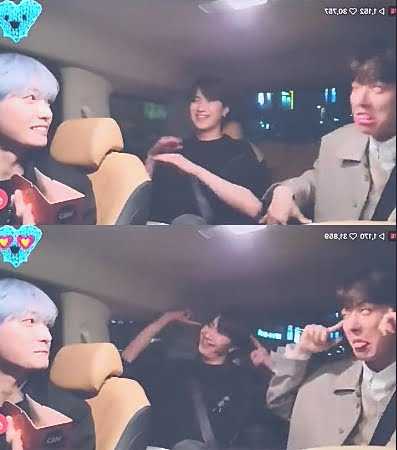 1. I'm not sure the name of is this group of boys Mirae is.
2. This guy may be a friend of Tsuki however I am not sure Tsuki is aware of who this person is.
3. Tsuki did nothing to him, so why is she being this way to her. Tsuki is a great face and is a fantastic dancer.. What a pity for him to ridicule an employee who is so hardworking. I challenge him to do this before her. I'm sure he wouldn't be able to achieve it.
4. Le Sserafim's scandal has become so large that it's almost by comparison. It's even adorable.
5. In truth, I'm a fan but this was over an undefined line I stopped being an avid fan of all the members. Dohyun has always been regarded for his comedy, but that's not the case; the majority of people who are fans have my opinion. Dohyun's actions merit being exiled from the group. Dongpyo is the only person who keeps this group together. Most of the new members are coming through him, which is a bit of a sour note that people are mocking them as a failed group because of acts such as this.
6. Does the person not be aware of how to behave with others? It's not right to ridicule other people like this? I'm sure that this isn't the first time people have come to be aware of him due to this kind of behavior.
7. What nugu is Mirae?
8. Park Shiyoung is so, so sweet. I'm hoping that Dohyun filters out the hate and accepts the true criticisms of his behavior to heart, and improves next time.
9. It's quite surprising to me that the actor would mock another idol, when the idol he is. Why would he make fun of a female just because she's a woman? He's within the same industry. What was the benefit from laughing at his colleague, and then damaging his image and career? The profession is heavily dominated by girl groups, and it is imperative for him to be diligent and work more than that.
10. He's surely an inconsiderate and naive person
11. I'm not sure who either of them is, but did the female idol make attention for her over the extreme facial expressions? Perhaps he tried to match that look by over exaggerating it?
There's a big difference between copying someone's behavior and "exaggerating" their actions. It was more than a slight exaggeration. He turned his eyes around and pulled his tongue out. I believe is an important thing to do.
12. It's something that a simple apology could end… particularly when compared to what Kim Garam has to go through at the moment. The next update.