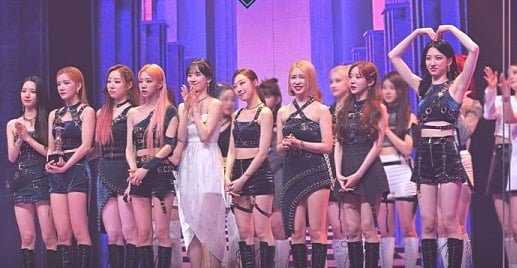 1. Mnet has a history in rigging its shows, but Starship also has 'Produce 101′ so it's not surprising that people feel strange about this.
2. They have a history of producing '…, so it's difficult to trust them. It feels unfair that WJSN is being denied Mnet.
3. Mnet is the reality and shadow of K-Pop. K-Pop has a few companies that have very close relationships and can rig the entire industry. This is similar to K-Sports. They are also known for manipulating the rankings and exploiting the hard work of trainees. Mnet really is the best at pulling K-Pop into the pits. WJSN, Loona and Viviz, Kep1er Hyorin, Brave Girls, Brave Girls, and the MCs all did a great job.
4. Goosebumps! Yuyuyuyuyuyu, I don't trust Mnet despite my best efforts. It's because of past actions… makes me wonder about WJSN's motives.
5. Whatever the reason, I hope that this does not make Viviz and WJSN awkward.
6. The previous season was successful in showcasing unrivaled talent such as Mamamoo and (G)I–DLE, or rediscovering hidden gems such as Oh My Girl. This season did not have any of that. Hyorin was incredible, but she is a solo performer so her stages looked similar towards the end. The other groups were not lacking in talent, but they didn't have any star quality. It just reinforced why they were never famous. They hyped Hyorin at the beginning, only for her to finish last in the second part. The viewers were left wondering about what happened with the fandom fights that WJSN and Loona had at the end.
7. Starship has never bought WJSN balloons for their birthdays. Starship wouldn't spend any money to win a victory on 'Queendom.' WJSN won the race!
8. Mnet is so irritating… they have always had a controversy on every show they host.
9. Starship and Mnet were in a bad relationship, to the point that WJSN couldn't perform on 'M! Countdown was their return. Things improved with Queendom 2. Mnet has received so much hatred for rigging "Produce 101", I don't believe they would do it again. Mnet has also released an official statement, so please refer to that.
10. Personally, I think Loona was more popular than WJSN but WJSN's stages were less hyped.
11. Mamamoo might have won the first season's Queendom, but it was actually #2 (G)I_DLE and Oh My Girl that had more to lose. I don't see why anyone would attempt to rig the winner of the first season to get #1, when other groups were getting just as much attention. I would rather be #2 or #3 with no controversy than #1 with the possibility of controversy.
12. Loona would have won #1 if they started with the first episode.